These are pictures of some of the puppies we have raised! We are extreamly lucky to have people sending us pictures once these guys go home! We love seeing them, and if you have sent pictures that are not on here please let me know! I will try to get them all on as they come in! Thanks!
Our puppy owners are absolutely amazing! We LOVE seeing the updates and pictures! If you have puppies from us PLEASE send pictures of them! I am trying really hard to be better about updating this page so if you don't see your P.I.T.V. baby on here send me a reminder!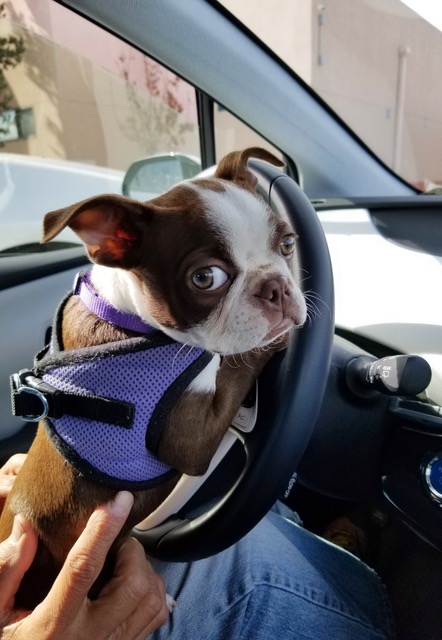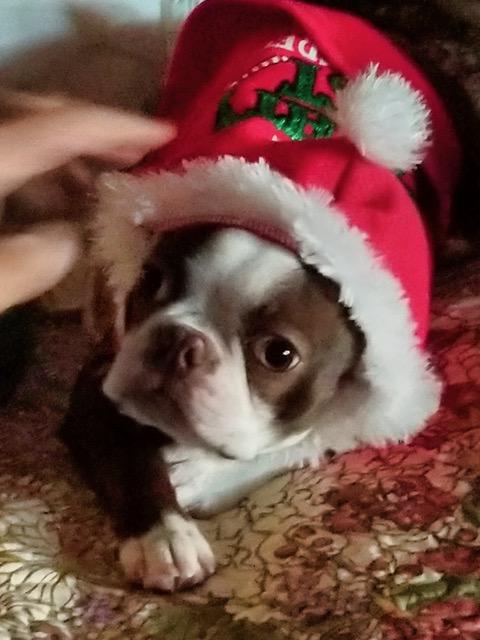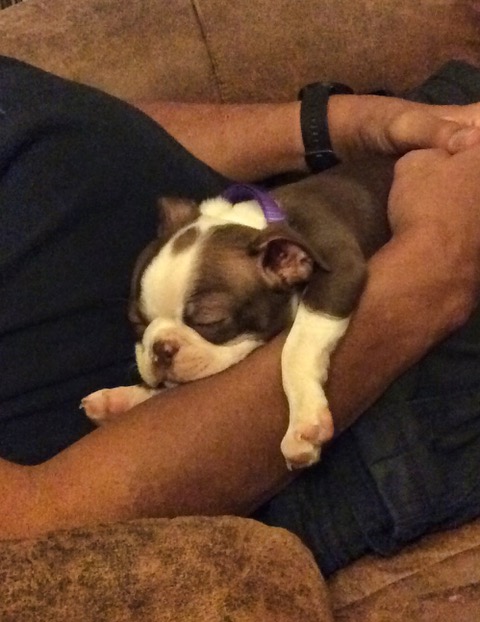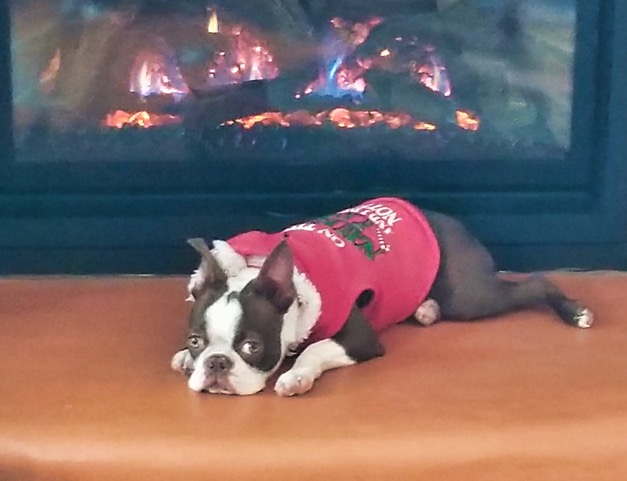 This beautiful girl is Sienna! She is living a very spoiled life with the Segura family!!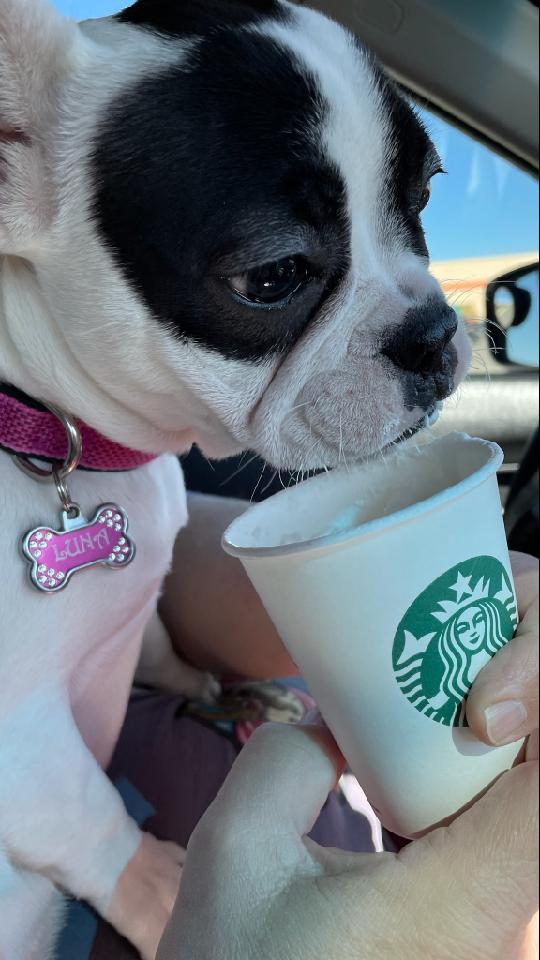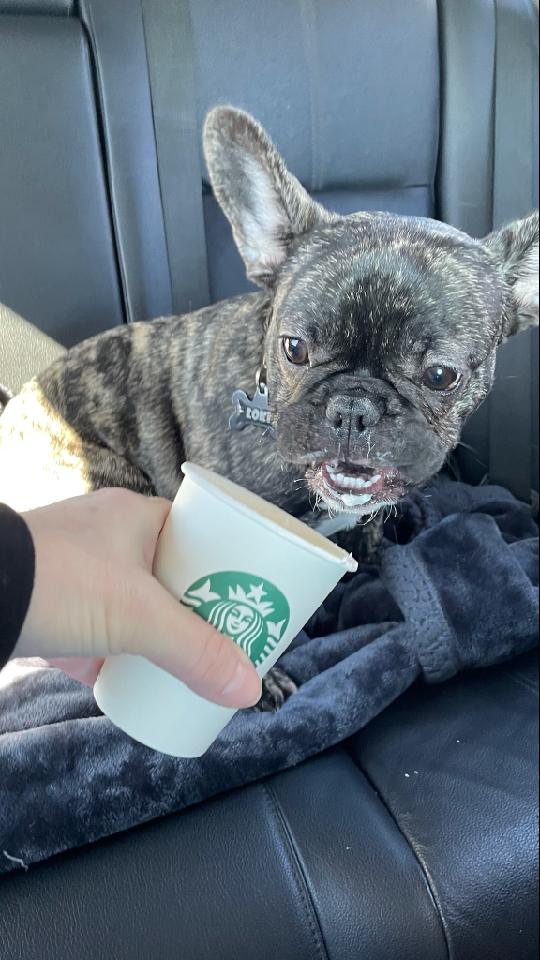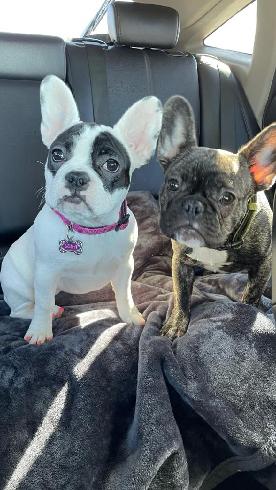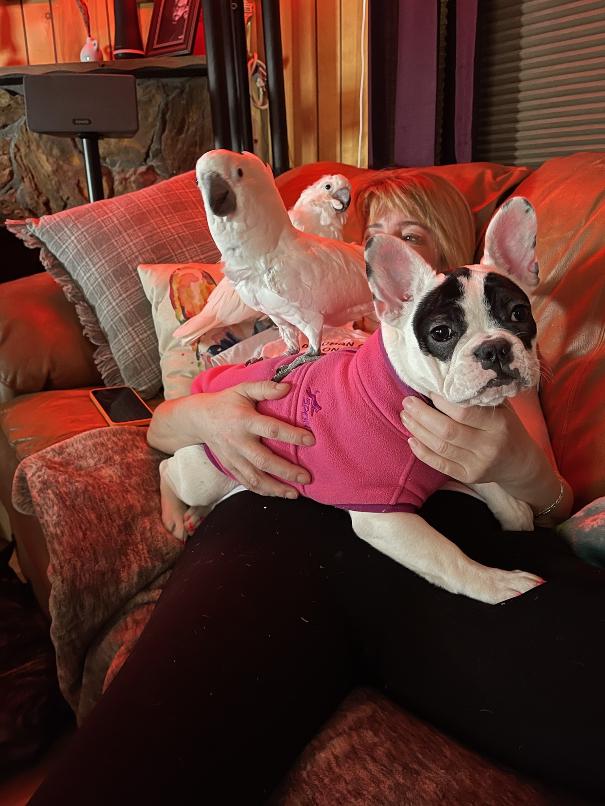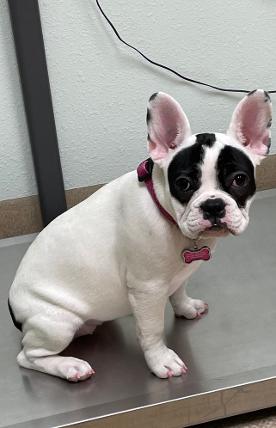 These two babies will always hold a special place in our hearts! They are living the spoiled life with Robin and Tate! Tate and Robin were very worried about purchasing a puppy from us. They had been scammed and of course had tons of questions. We gave them all our references and vet information. In the end the ended up with two babies from us!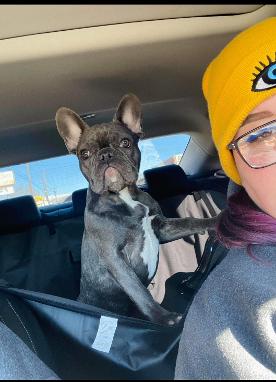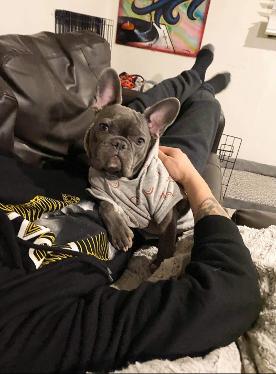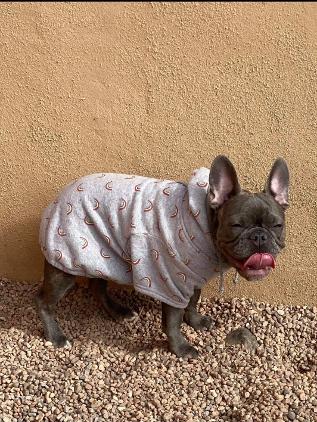 This is Pua! She is living an absolutely spoiled life with her family! Here is what her mom had to say! Thank you Alexandria!

My experience with Paws In The Valley was absolutely amazing! Beautiful set up, loving home, and plenty of updates from the breeder! I couldn't be more pleased with my pup! She is healthy happy and the absolute best thing that has happened to me! Thanks Paws In The Valley, Alexandria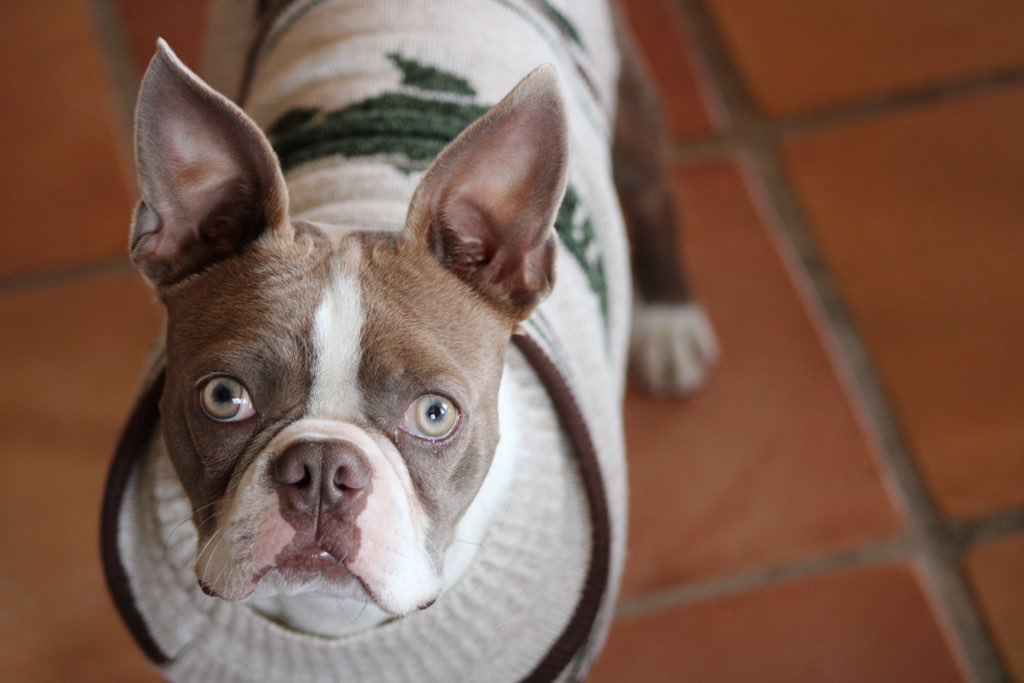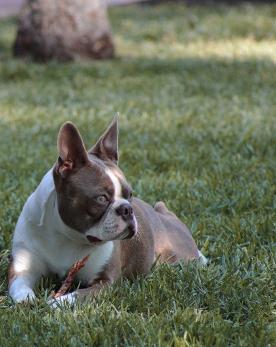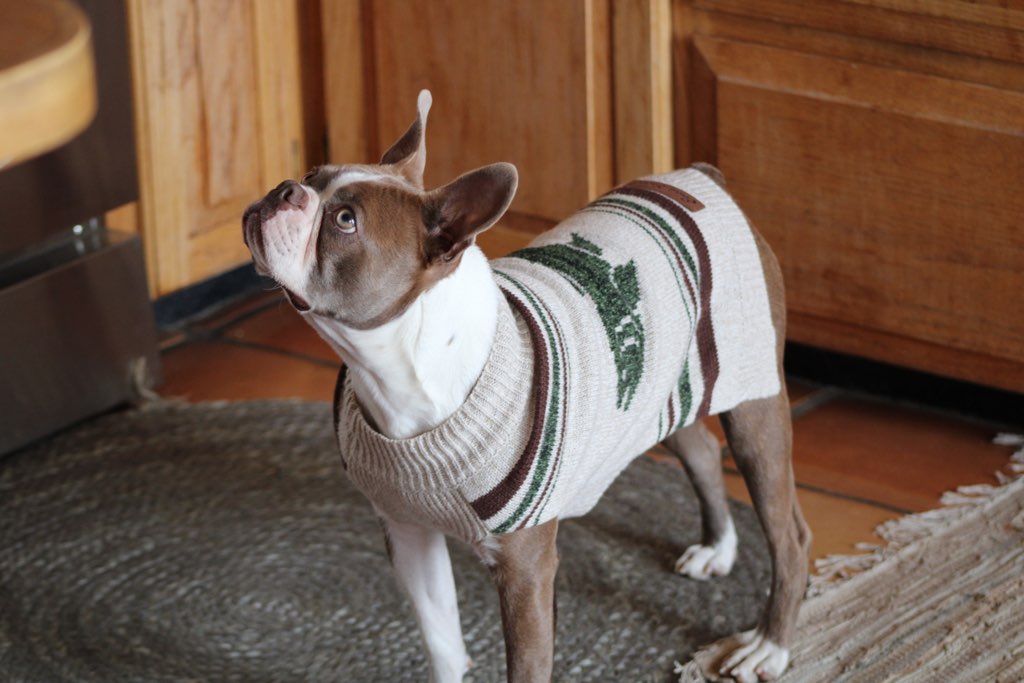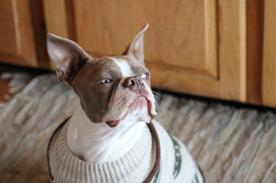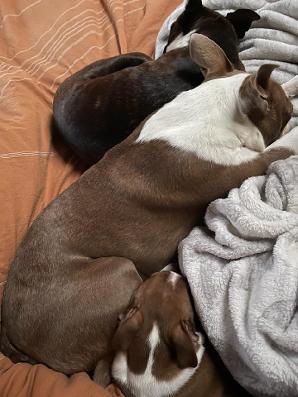 This handsome guy is Buckley! His family just picked up his new sister!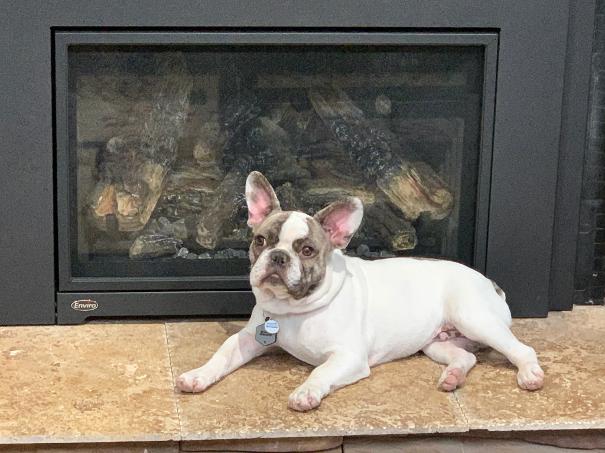 This handsome boy is Bo! He's living a fabulous life! Khaleesi's last litter.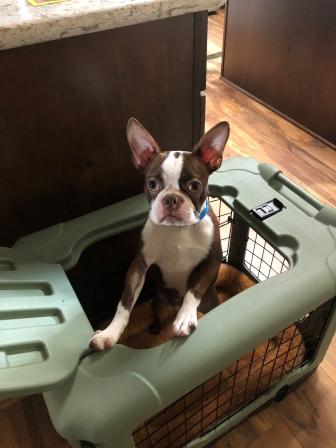 This handsome guy is Freddy! He is home with the Fordyce family! His mom says he is definitely part kangaroo with the way he leaps around!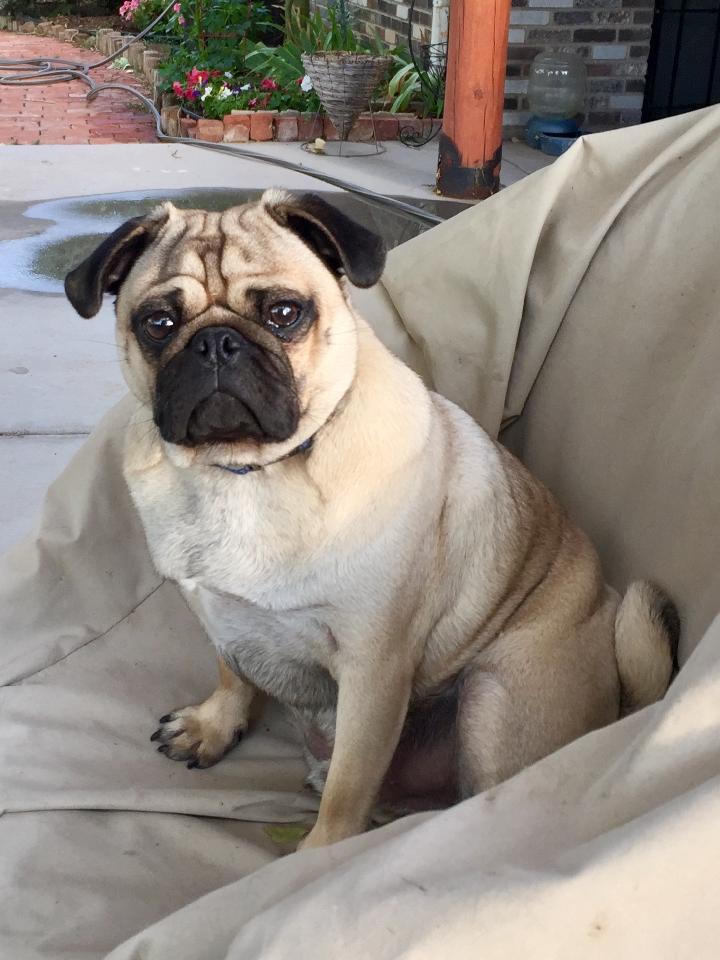 Kristin, I just want to thank you again for Beau. You breed great pups! Here he is at his 10 month old photo shoot. As handsome as ever, a strapping 22 pounds, but still a puppy at heart, who never ceases to amaze. We couldn't be more pleased. Jim and family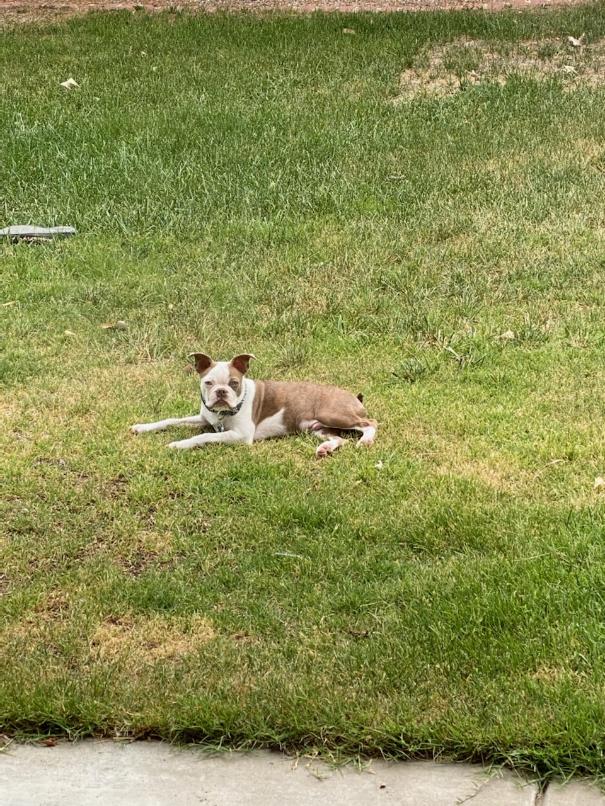 This handsome fella is Charlie! He is extremely happy in his big back yard with Leigh and family!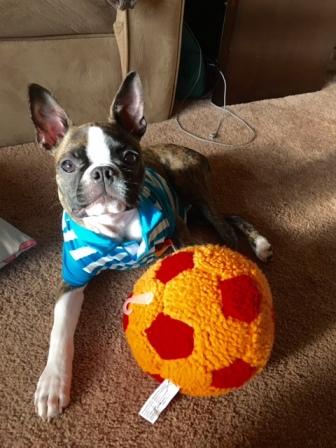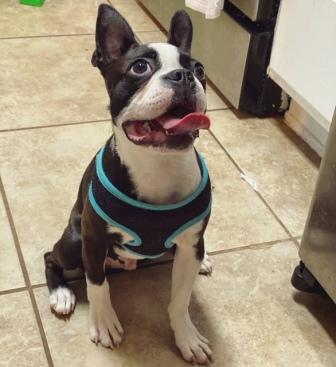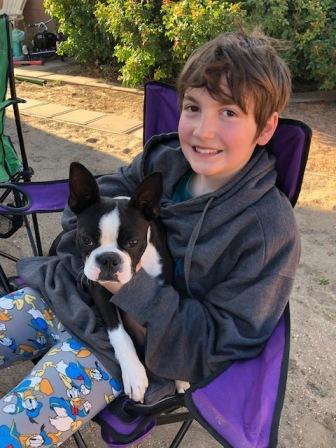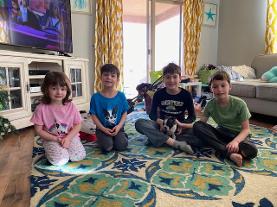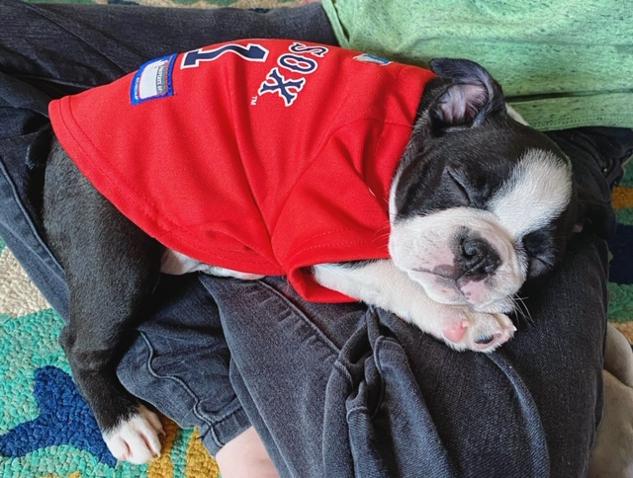 Murphy! Making himself right at home with the Chavez- Liberman family!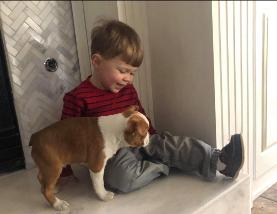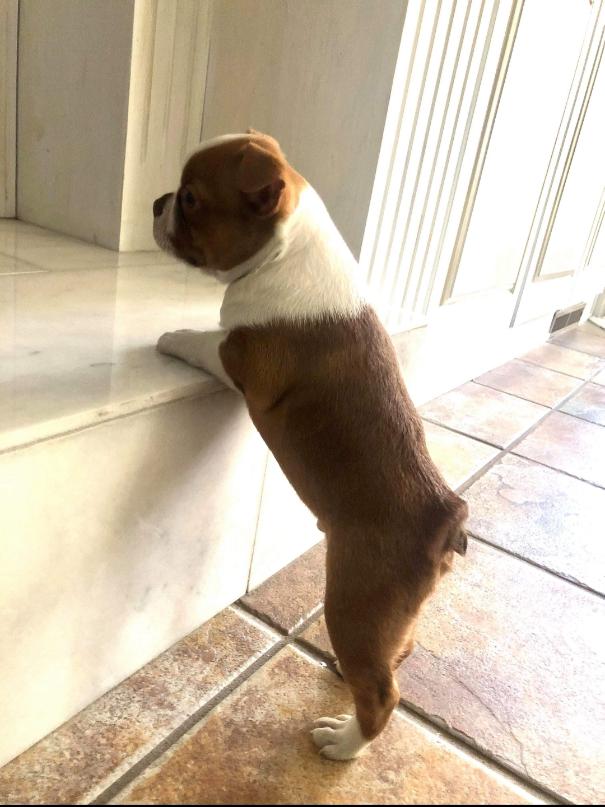 Formally Simba! He's home with the Franchini family!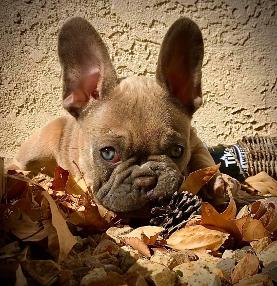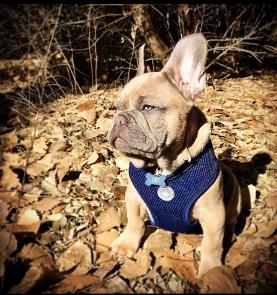 Obi! Formally Tango! Home with Branden and Krystle!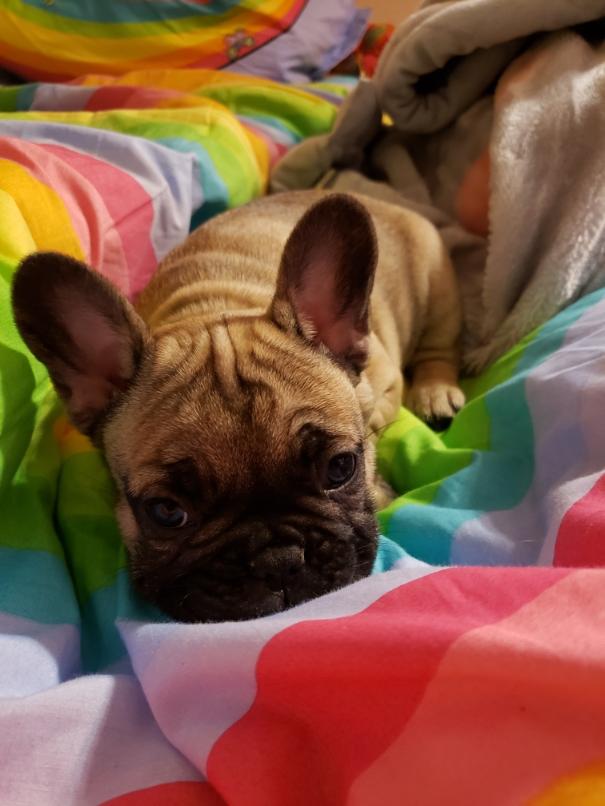 "Gidget Piglet!" Home with the Novera family!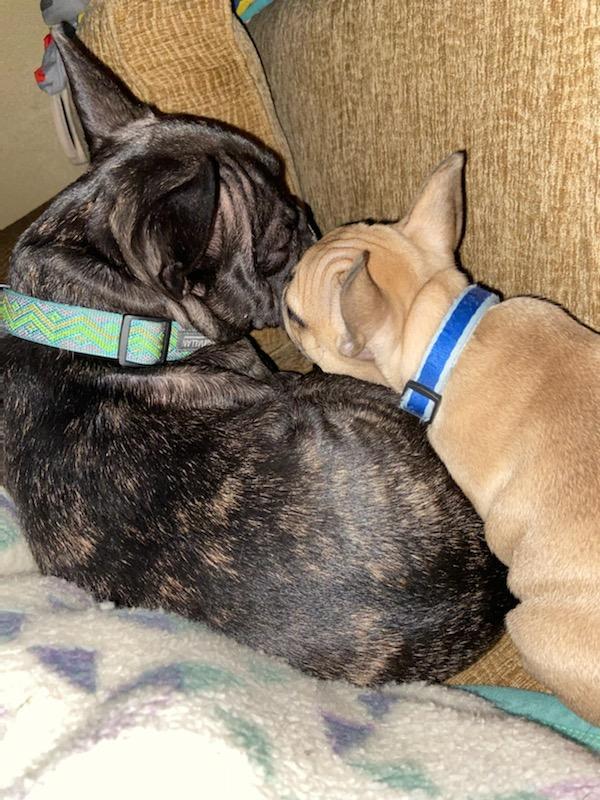 Buddha and his new brother Zeus! Home with Sandra!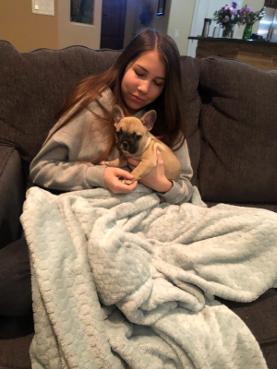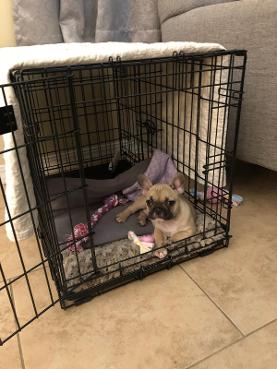 "Kimber" Home with the Gonzales family!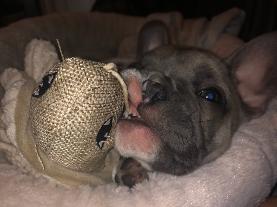 Ralphie Yoda Garcia! Home with Celeste and family!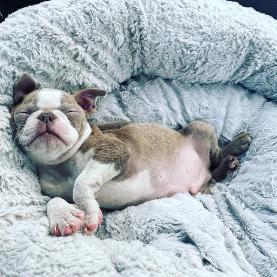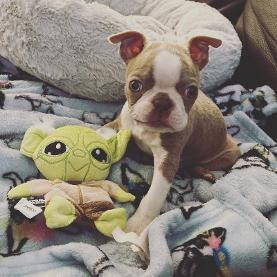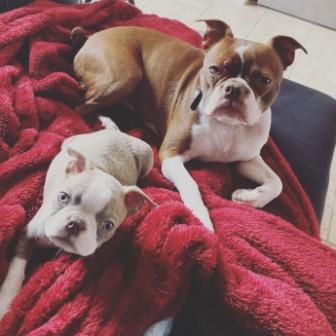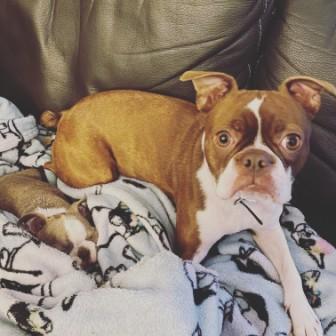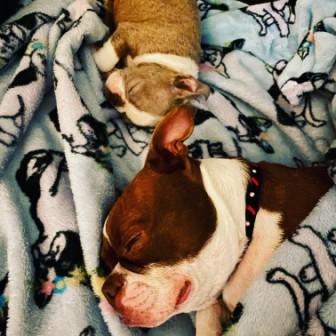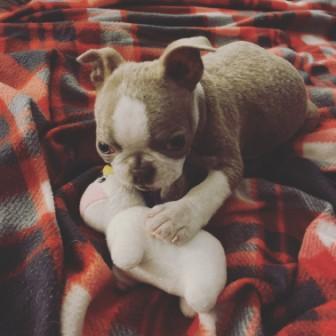 This message is from Winstons family! He is such a happy puppy, so good. Lulu was very timid as a puppy and he has been wonderful, he sleeps great, eats well and you weren't kidding he is so playful and big in personality.
Thank you so much.
I will continue to give you updates. But he is doing great.
Ashley Bunch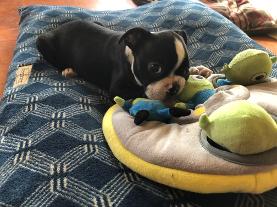 Good morning!
We absolutely ADORE this puppy. He is well-adjusted, happy, healthy, sweet-natured. And extremely intelligent.
From the very first night he has slept all night without having to go. Yes, it's true. He uses the puppy pad and goes outside for potty and poop. Already, when I say, "Go potty" he does. Sure, a few accidents, but hey, he's a puppy. We housetrain with praise, never punishment. And he's the easiest fella.
Amazing puppy.
Not that I'm anybody noteworthy, but if you ever need a referral or recommendation, give me a holler.
Best,
Kitt McComb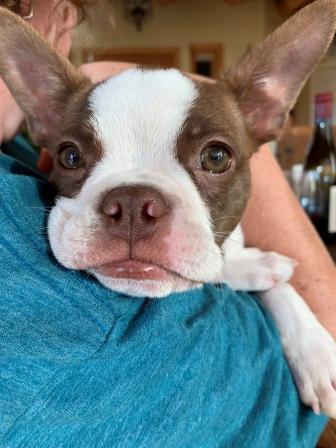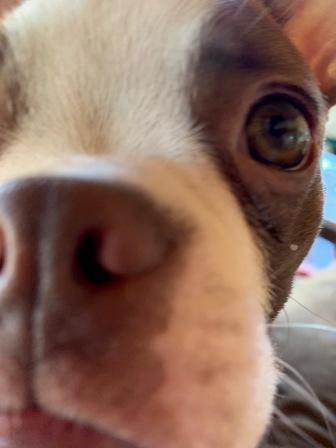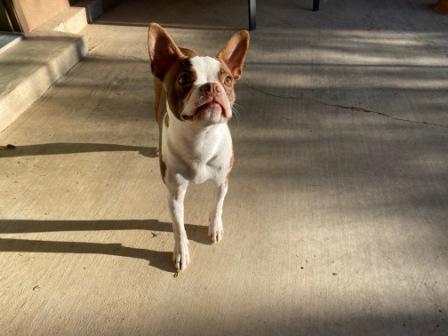 This good looking guy is Dunkin! Chris and Annie say he's amazing and they are completely in love!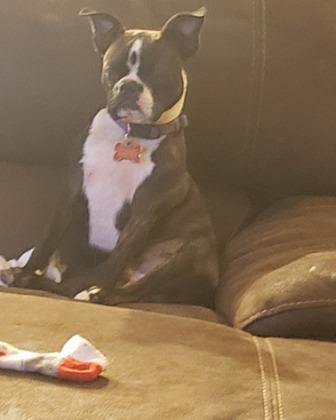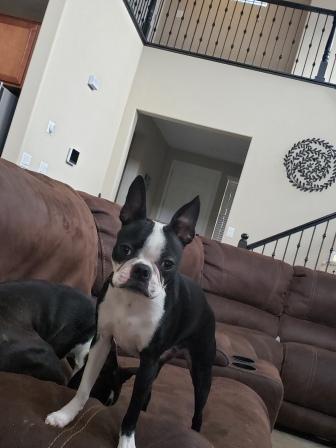 We are so in love with these girls! They play constantly! Rain is a little over a year now and Ella will a year on Christmas! They live with the Remley family!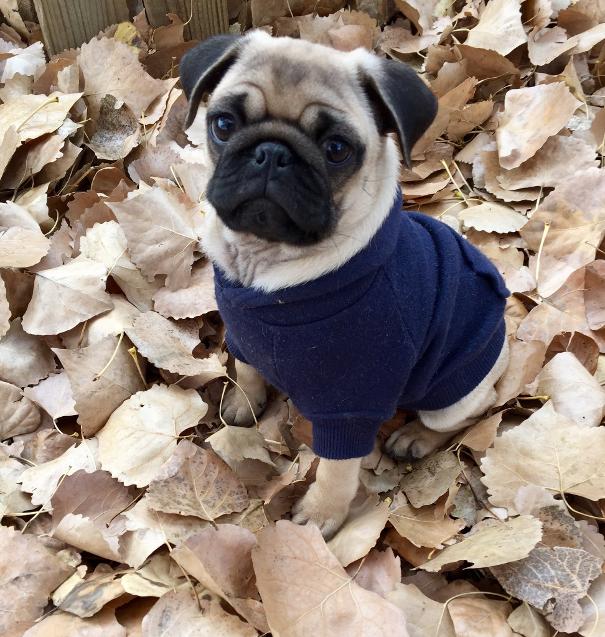 Hi Kristin! Bo continues to do well and is growing by the day. Here he is in his "hoodie" coping with a cold November morning. We couldn't ask for a more loving and intelligent pup. Happy Thanksgiving! Bo lives with the Kessinger family!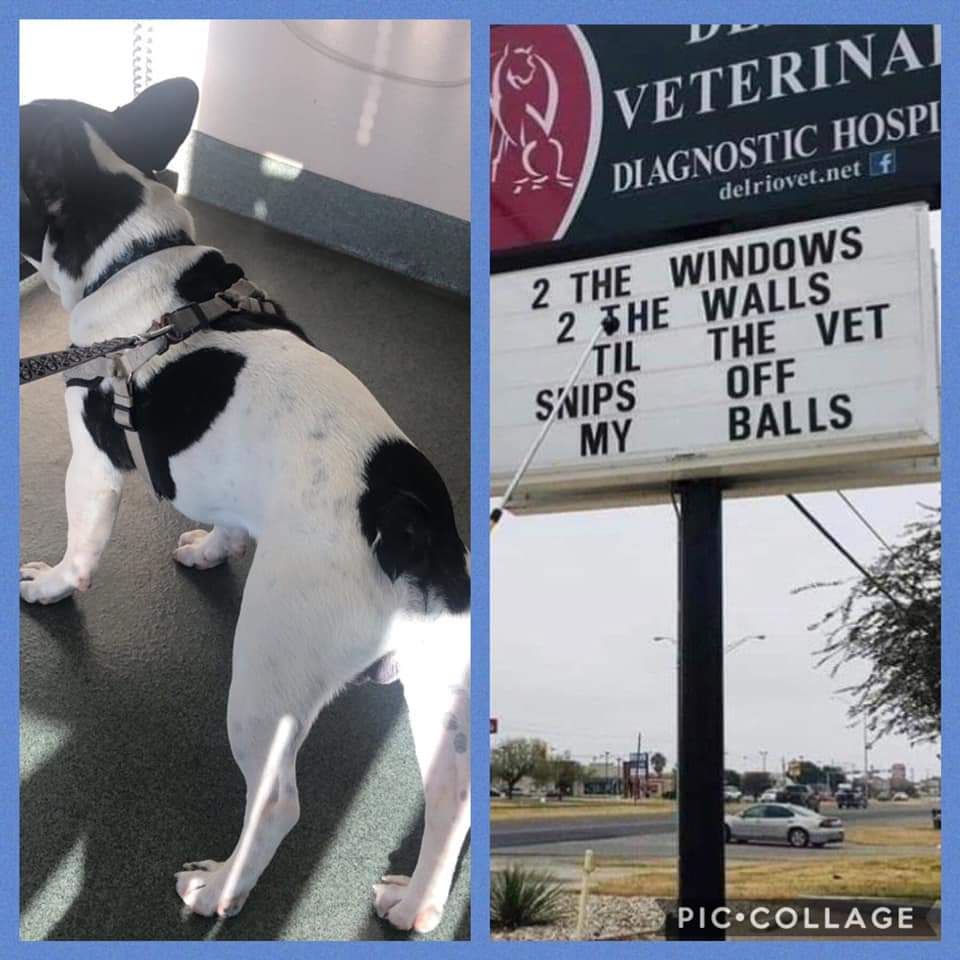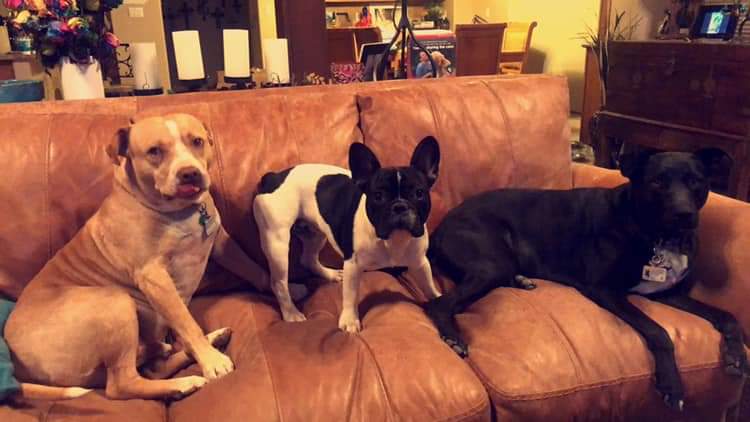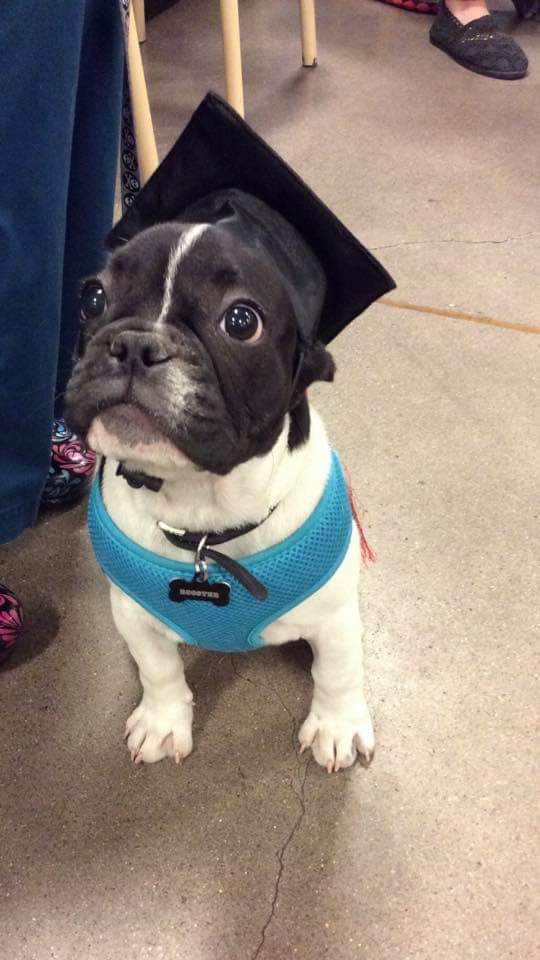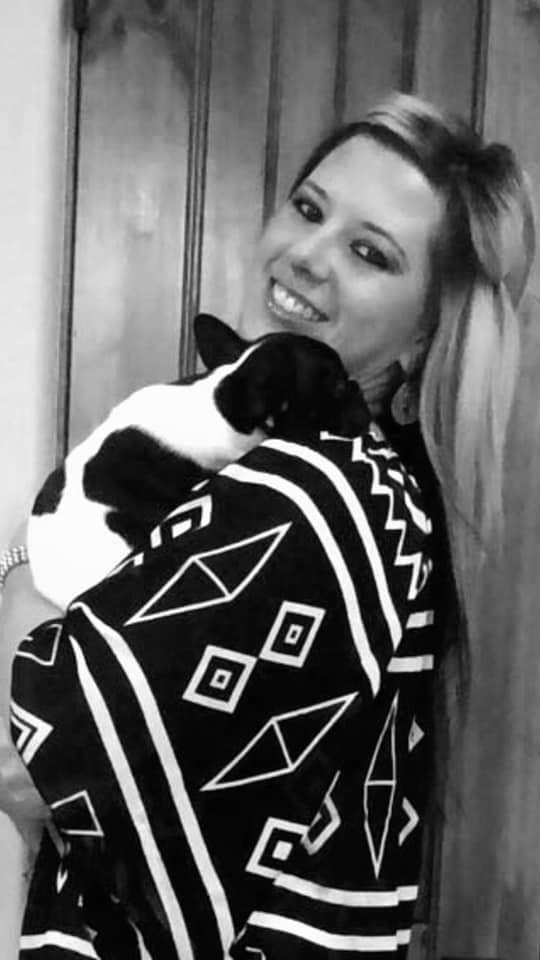 This handsome boy is Rooster! He lives with the Whiteker family!!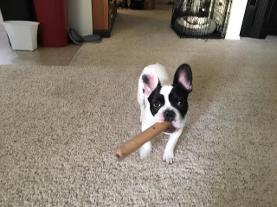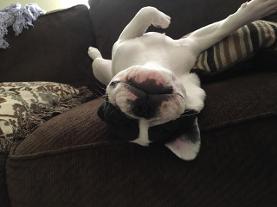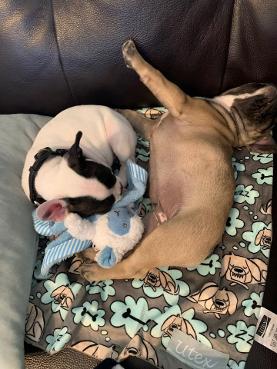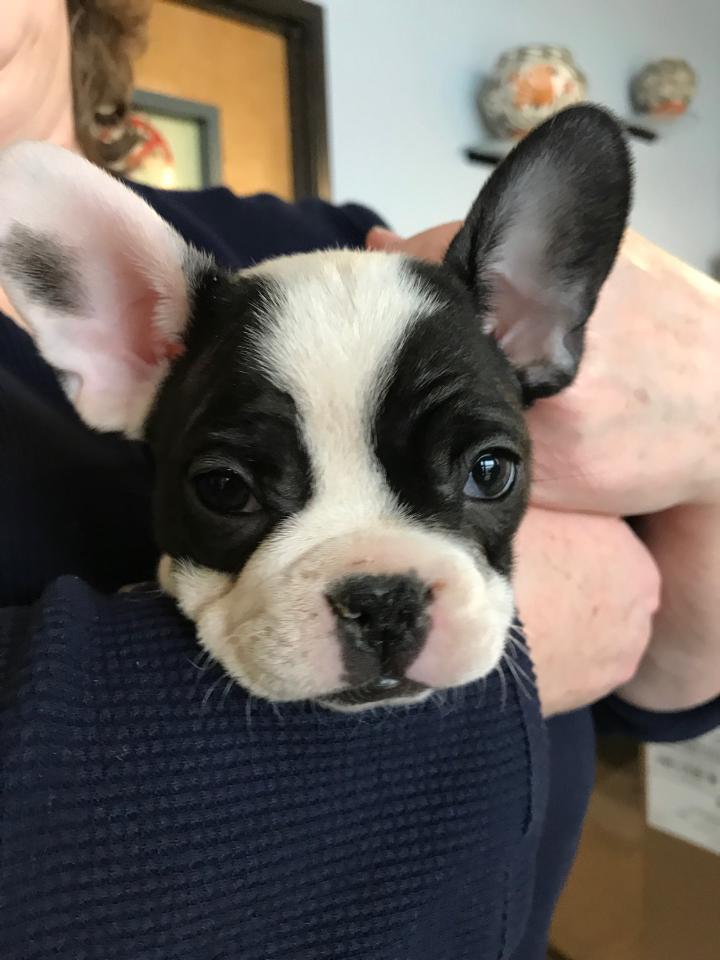 This is Henry! He lives with Haley and Khalid! He's a super happy, and so outgoing! Thank you for the pictures!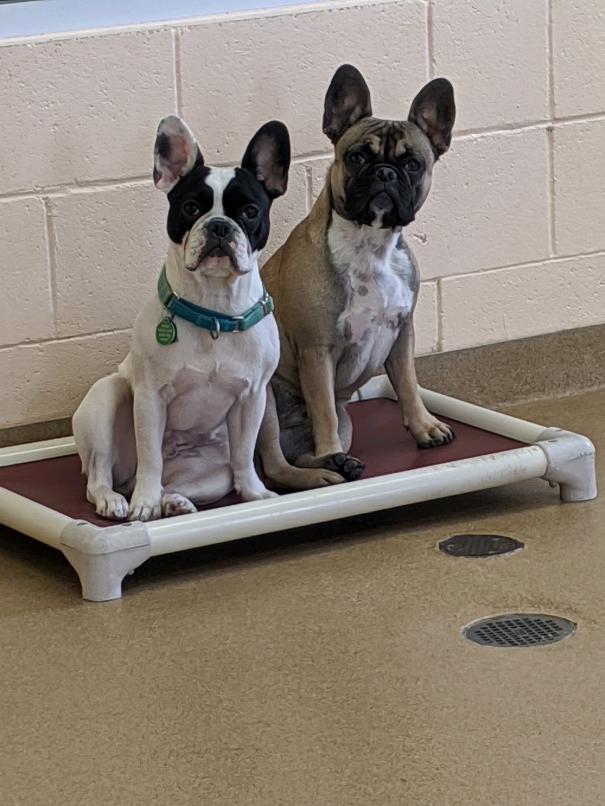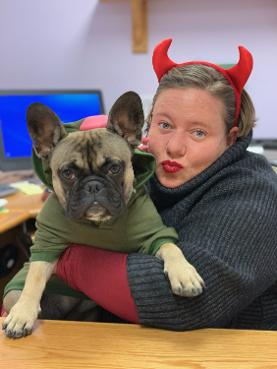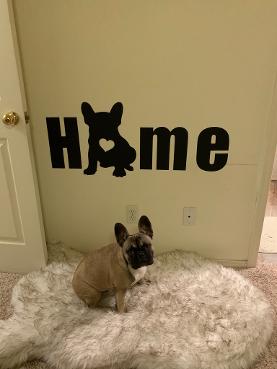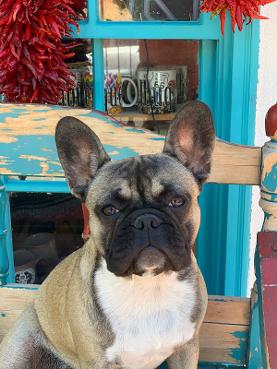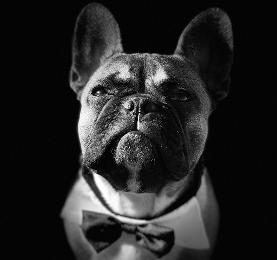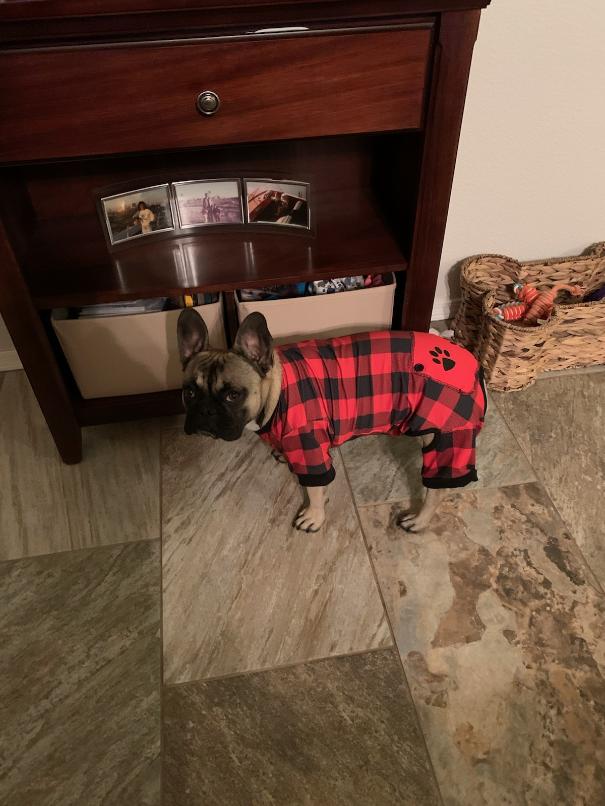 I cannot say enough good things about Paws in the Valley (Kristin), she was personable and patient. It had been a year since I lost my 14 year old German Shepherd to cancer and I wasn't sure I was ready. All animals are special, but Paws in the Valley's pups are absolutely spectacular! She cares so much about her animals, that her biggest concern is that their next home is the right home, for both the person and the pup! And¸ she couldn't have been more patient with me, I was in contact with her for over a week before I got my baby, she never once even tried to convince me to get him. He is 10 months old now, and has healed my heart and soul!
Thank you PITV!!!
Rae Ann Olson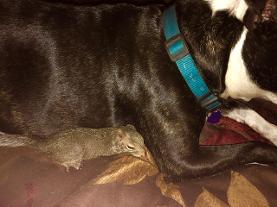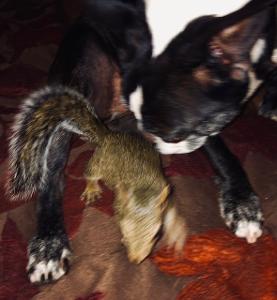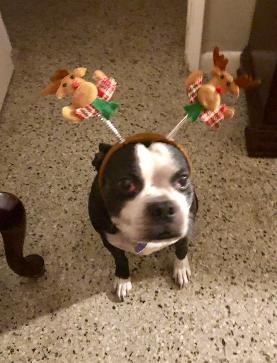 In 2010 I was blessed with the good fortune to find paws in the valley and my baby Vasco. He was a beautiful 2 month old Boston Terrier. At the time I lived in Las Vegas and when I saw his pictures that Kristen sent me I immediate fell in love with him. I traveled 10 hours to go pick him up and bring him to his new home. I was so happy to have this wonderful little dog in my life.
About two years later, I thought it would be nice to get a playmate for a Vasco. I didn't hesitate to call Paws in the Valley once more to see if Kristen had any pups available. I was so happy to hear that she had a female Boston Terrier named Jade that was a year old. She had bred her, and being of a small size, she needed a c-section and wouldn't be breeding her any longer. I immediately asked her to send her to me by plane, sight unseen. I had all the trust in the world in Paws in the Valley, and that I would be very happy with my new addition to our family. Now Vasco is 9 and Jade is 8, and we are looking for our next fur baby. This time my husband gets to choose and he wants a French Bulldog, so of course I've called Kristen and asked what is available. Hopefully in a few months we will have our 3rd Paws in the Valley family member, and yes, we will drive to Albuquerque from Florida to pick up our precious sweetheart.
Thank you Kristen, and everyone at the Paws in the Valley, for all the love you have given me and my family by being a trusted and quality breeder.
Gratefully,
Donna Mocce
(aka Vasco and Jade's mom)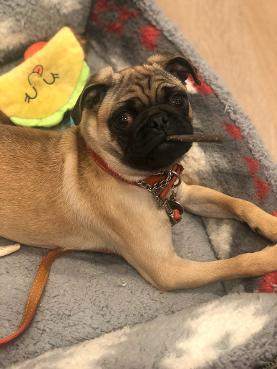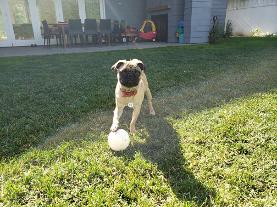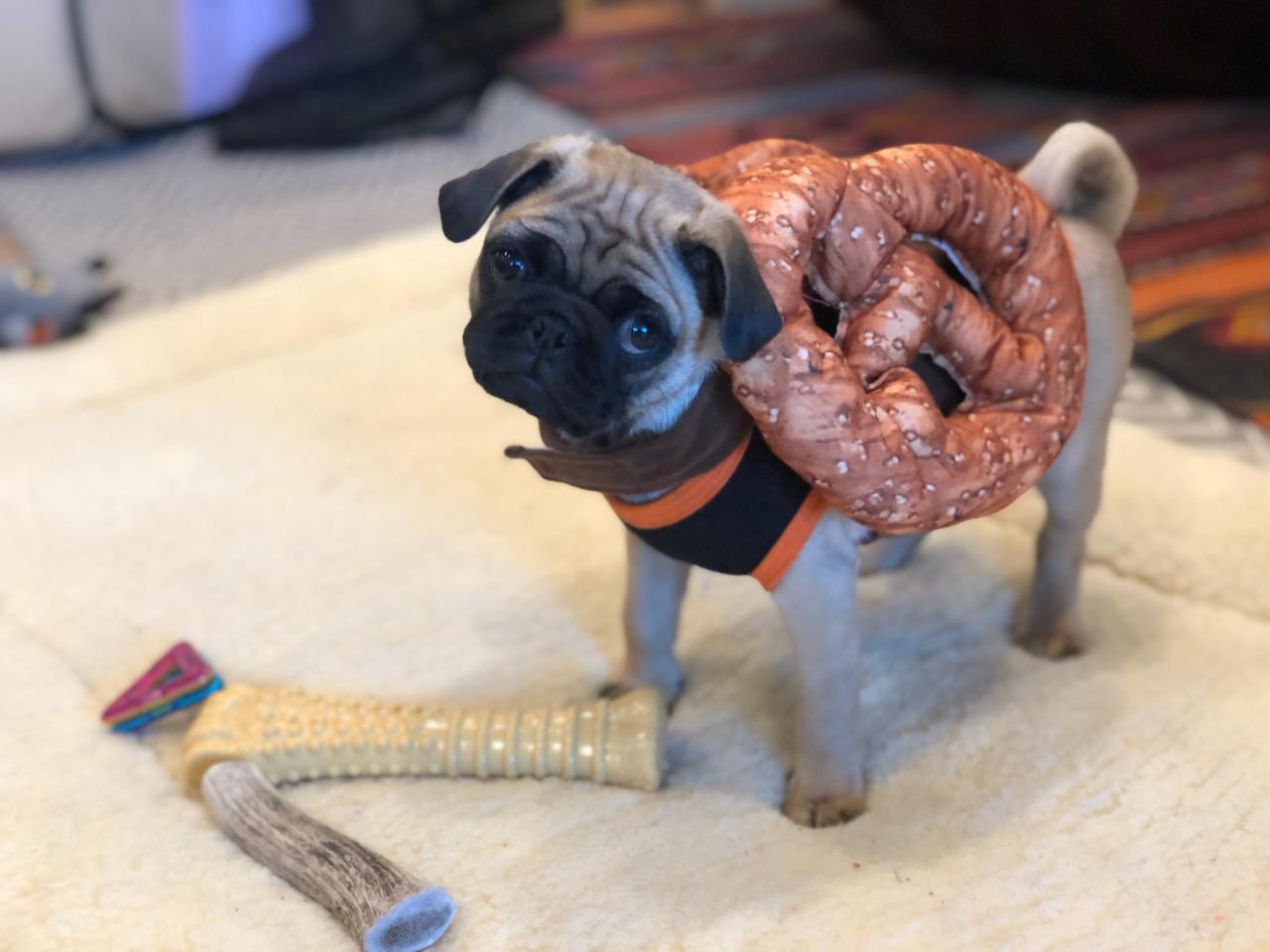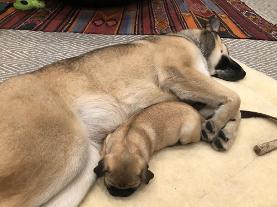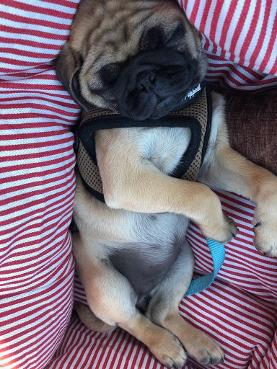 This is Gloria! She's living in California with the Wackenheim family!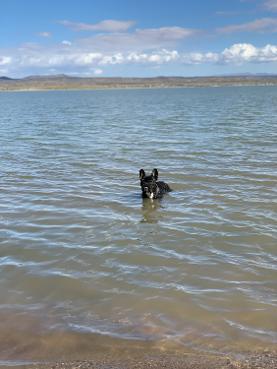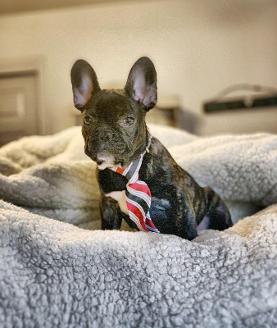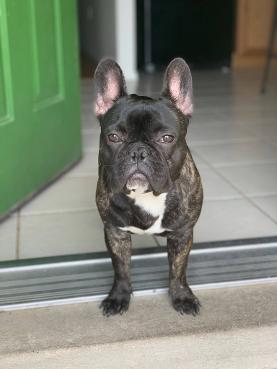 This handsome guy is Frankie! He's very loved by the Montano family!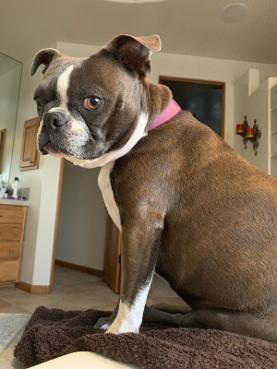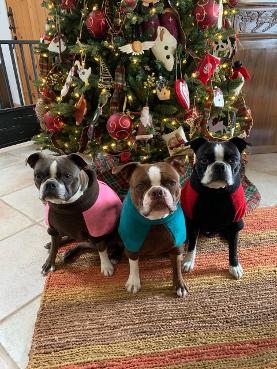 Samie Sue, Lily Blue, and Gus! They live a very spoiled life with the Lunsford family!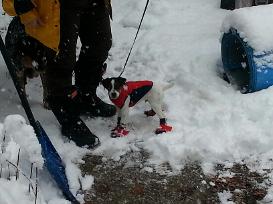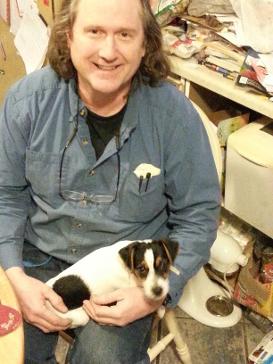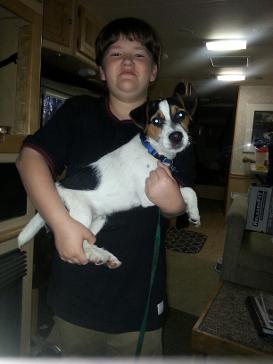 This is Michael! He now lives with the Rice family!
He understands 15 words now. He loves retreiving and brings the ball right back to me (95%).His vocabulary is; no, stop, quit, up, sit, down, catch, back, chase it, outside, ball, doodle (pee) big doodle, muzzle (this word stops bad behavior immediately) treat, bed, can't think of the others right now. I train him 5 to 10 minutes at a time, 4 or 5 days a week.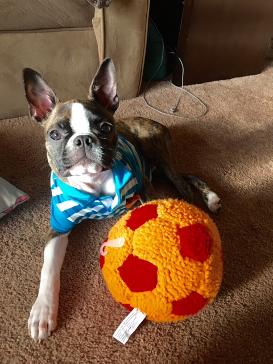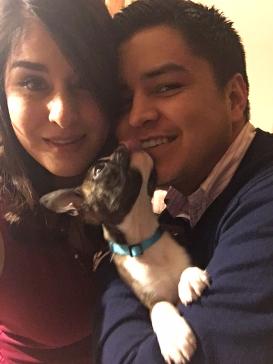 Hello ,
we absolutely love and spoil Brock ( Mufasa) ! He is our pride and joy . We are so happy to have brought him into our family of two and can't wait to get another Boston Terrier from y'all . - Sophia & Andrew
Thank you for the update!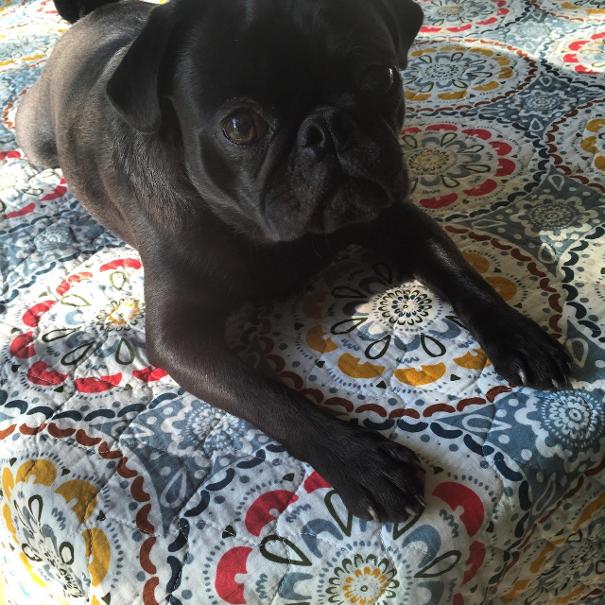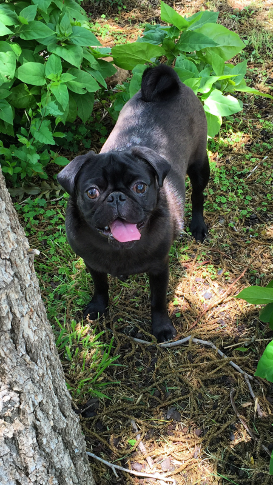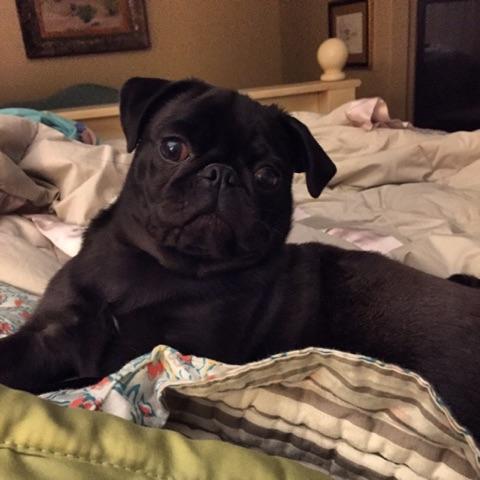 This handsome boy is Mikko!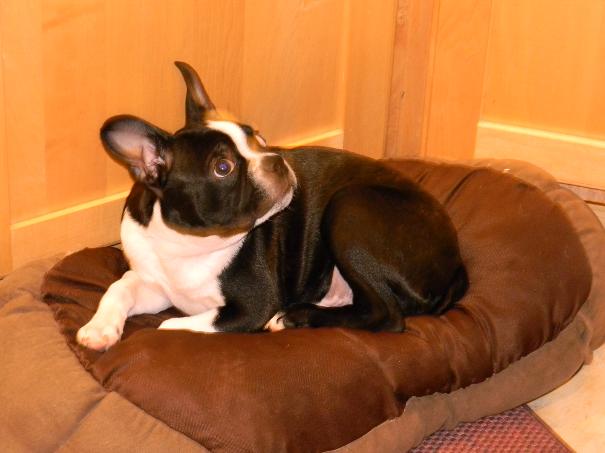 Sonny Boy! "You talking to me?"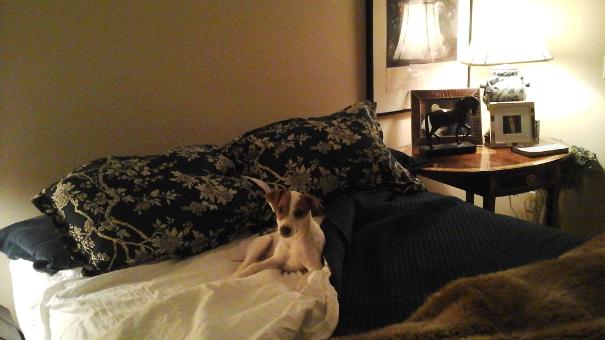 Barkley! Looking quite comfy!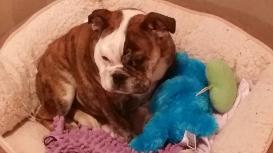 Kona! She is an absolute doll!
Also, here are a couple recent pics of Kona. She is doing great and has a ball with the kids. She loves to cuddle and is doing great with her potty training. Home with the Romero family!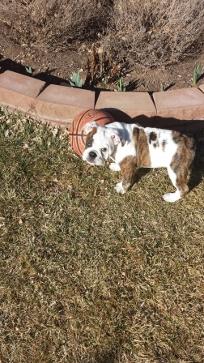 Here are a few pictures of this amazing addition to our family. Kristin breeds the most beautiful English Bulldogs in New Mexico! Hands down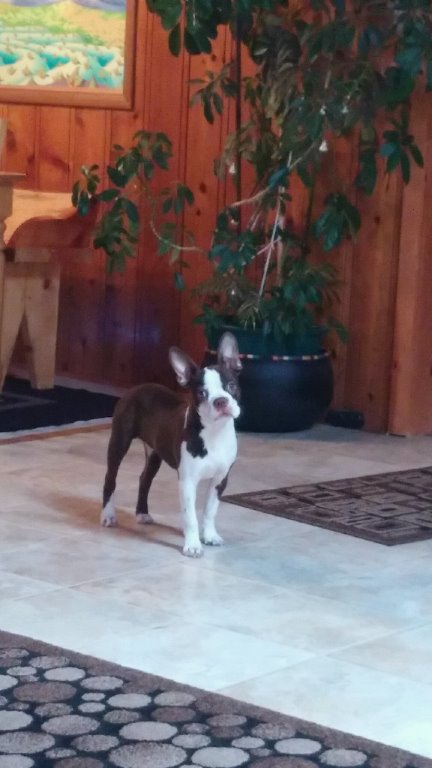 Hi there! Just wanted to share a picture of Spyro (now known as Buck) with you. He is now all grown up and we absolutely love him. We cannot wait to add Dos to our family! Thank you so much! You have the absolute best quality pups around! You are great!
Thank you,
The Luna Family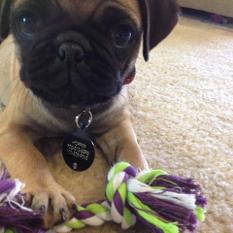 This is Hopper! He now lives in Las Vegas!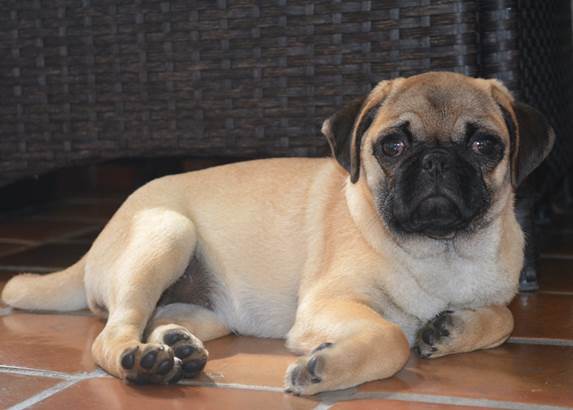 Dear Kristin,
Hello! My name is Patricia Dobal Sykes and we are the family that adopted Ruby.
I wanted to let you know that she is wonderful, has adapted so well and is happy here in Coral Gables, Florida!
Our son is just over the moon with her and she with him! He loved the name Ruby so we kept the name!
Follows him around the house, she plays catch with him and even comes back with the ball every time to continue playing.
She anxiously waits for more play once he is back in the afternoon from school.
I am attaching photo of her just relaxing !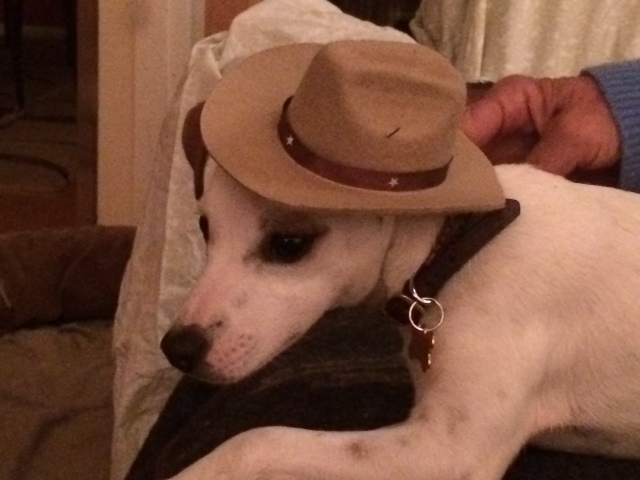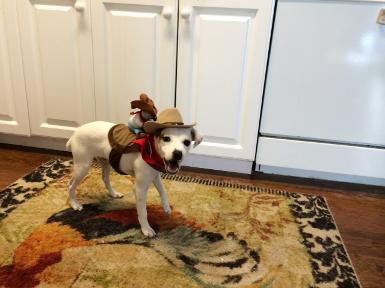 This is Pip! She won a Halloween costume contest!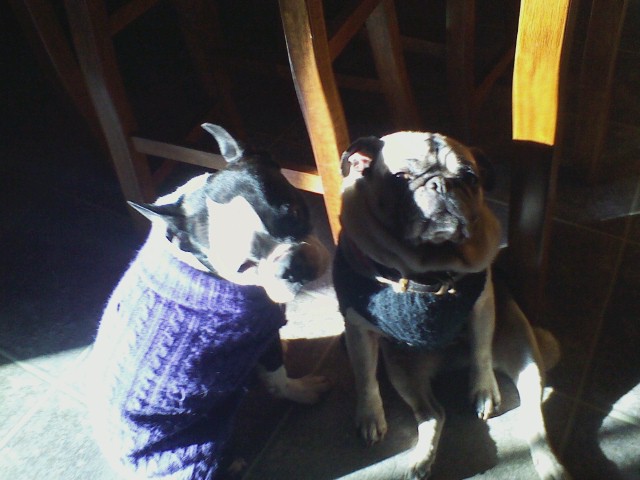 These beautiful girls are Zoe 5 years old (the pug) and Daphney is 4 years old! (the boston)!! Soaking up some sun!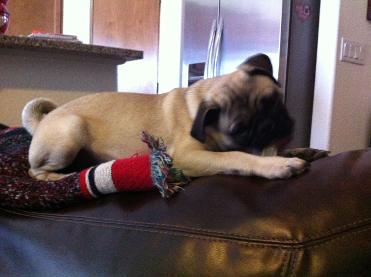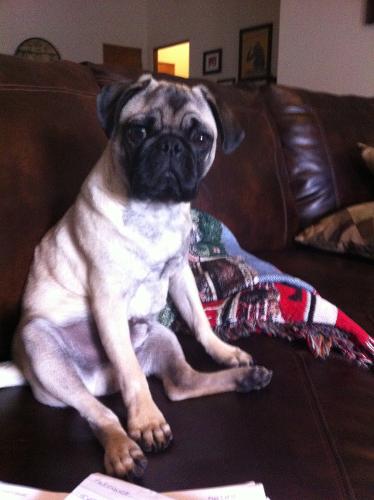 Milo! He is at home with the Franz family!
Hello Kristen!
Wanted to send you pictures of our baby Milo. He is six months now and is spoiled rotten. All our friends want to try and puppy nap him because he is so cute. We have been referring them to you since he was so well taken care of as a baby. Thank you!
Kristin and Brady Franz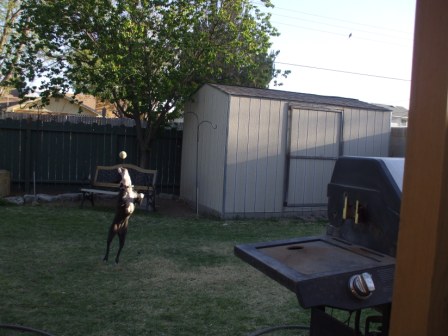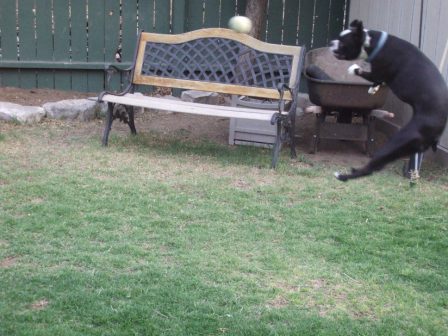 Here are some pictures of our Jumping Boston , Sidney is two years old now she loves to chase the ball all the time. Sidney is a very fun loving dog, she is happy all the time, she was house trained within two weeks, and dogie door trained when we got her. Sidney has been very healthy and has a high energy level. I tell everyone that we got her at paws in the valley. Owners Pat and Leevo Miller.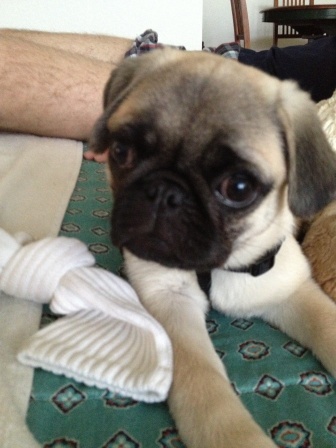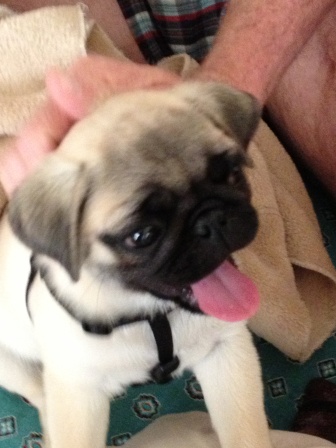 This gorgeous boy is Bodhi! He is now part of the Showalter family in Colorado!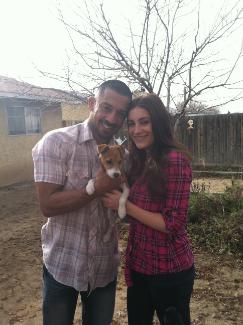 Joey, Noelle, and Amy! Beautiful family!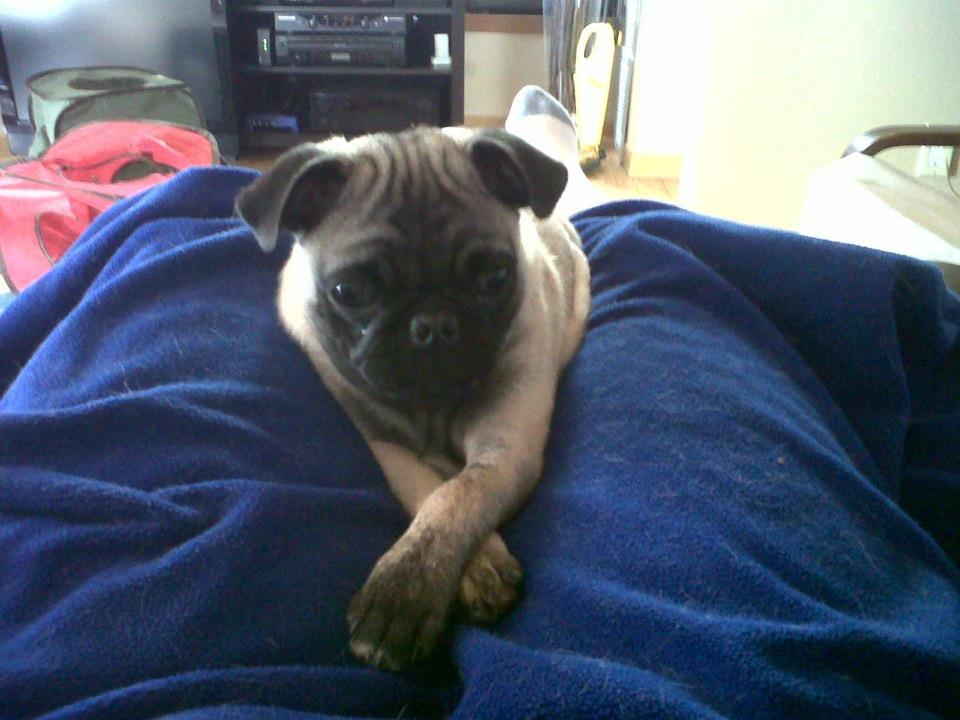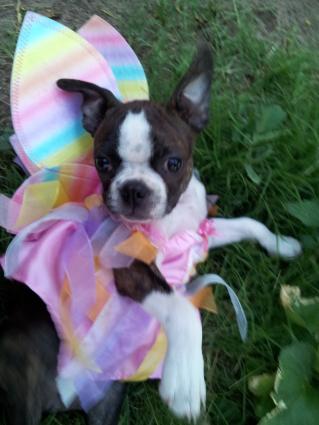 Roxy! At home with the Garibay family! Thanks Crystal for the beautiful picture and kind words!
Hi Kristen,
I hope that all is well with you and you family. Here is a recent picture of the Boston Terrier (Roxy) that we purchased from you. I really want to thank you from the bottom of my heart for bringing us together. I must admit in the beginning I was unsure if whether I should purchase a new puppy, but after sharing emails/text messages with you, seeing your facility, and most importantly, meeting Roxy for the first time I knew that it was perfect! Thank you for answering all the questions that I had regarding Roxy. She is truly turning out to be a wonderful dog with a wonderful personality! I did take note that all your dogs/puppies are well socialized with people/children as well as other dogs; which is a really important aspect of having a good family pet/show dog. Roxy as been very easy to house train; I believe it was because you started her on the "doggy dog" prior to her coming to live with us. I believe that you are doing a fantastic job with your animals! When I decide to purchase another puppy, you are definitely the person I will come and see again!
Thank you!!!
Take care!
Crystal Garibay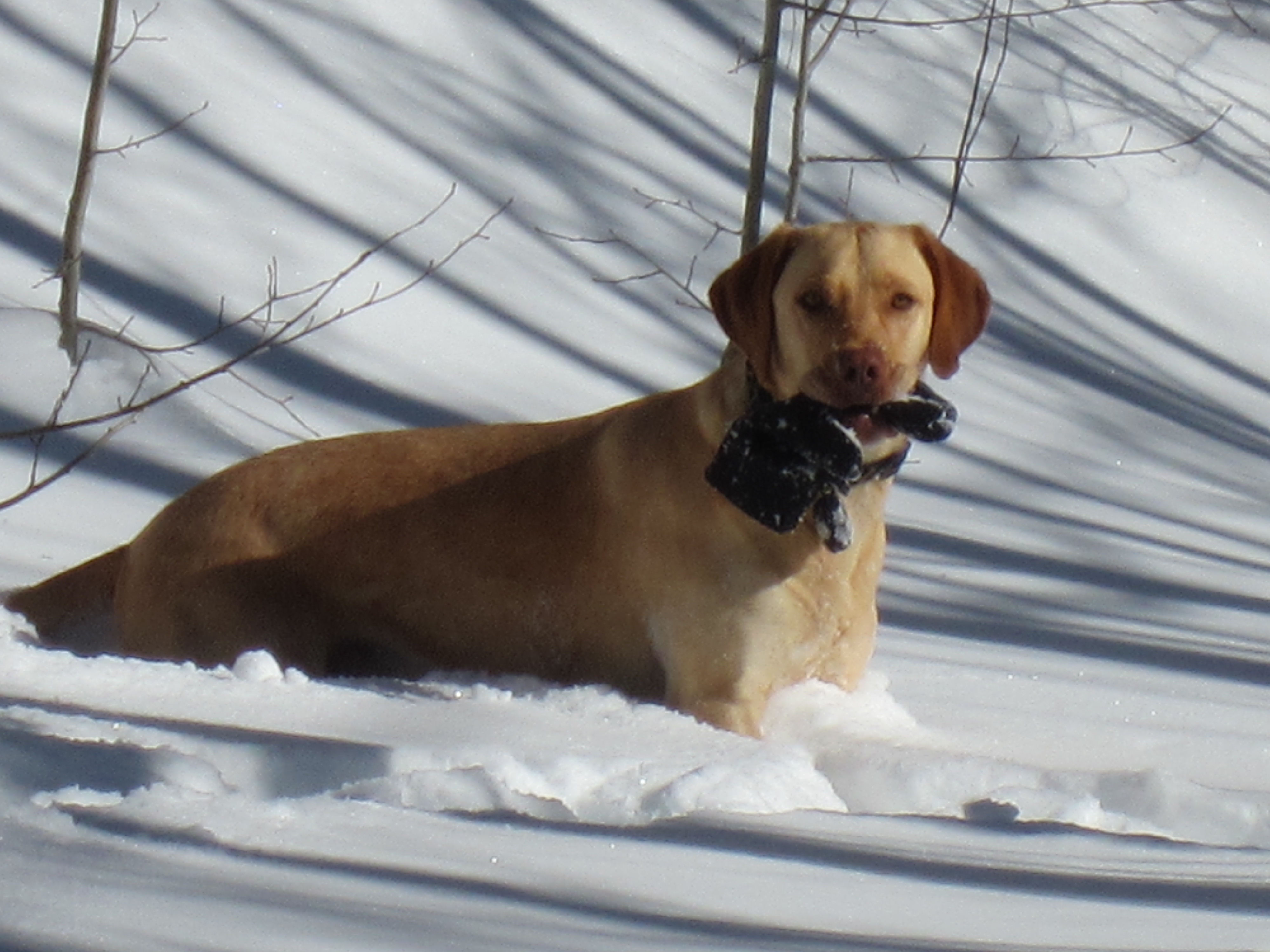 Hi Kristen: here is a recent pic of Santiago at 1 1/2 yrs - again, many thanks for bring us together. We are going for certification with MC2 in the Spring 2012. I'll let you know if we pass the testing. Merry Christmas! Carole and Santi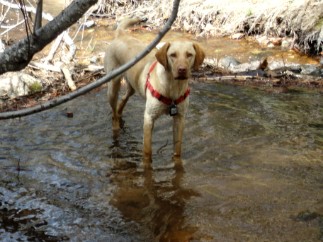 Hello Kristin:
I hope this email finds you and your family well - attached are some photos of Santiago dob: 5-1-10. He is slightly over 1 yr and is in training with the LA Mountain Canine Corp for search and rescue. He is a big boy and I cannot tell you how much we love him. What an awesome dog. Thank you for bringing this wicked smart dog to us. When I get more photos I'll forward them to you (the last one is Santi at 10 mths.) Take care. Carole
Thanks Carol for the pictures! He is an amazing dog and we are glad to hear he is doing so well!
Carol has been amazing about keeping us updated on Santi! Here is the latest from her!
Hello Kristin:
It has been awhile since I've sent you photos or updates on our yellow Lab that we bought from you. Santiago is just over 1 1/2 yrs old and he has been training with Los Alamos Mountain Canine Corp. Kristin, we just passed our MRE (mission ready examination).
We had from 1 to 3 subjects hiding in approximately 80 acres. We had 4 hrs to complete the exam and be mission ready. Santi completed finding three subjects in 1 hr. 8 mins!
He is amazing and I thank you every day for having him born at your home and us finding him and bringing him home. You would be so very proud of him.
Many thanks.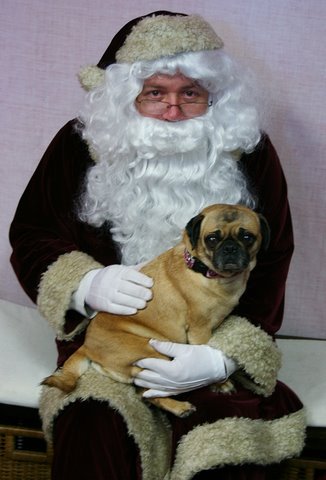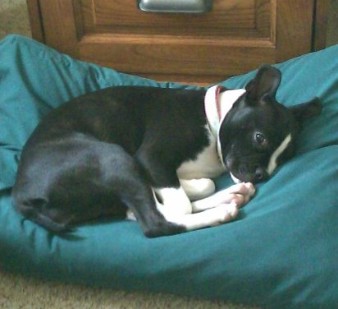 Holly! Cricket and Spanky's Puppy Happily Ever After With Nancy!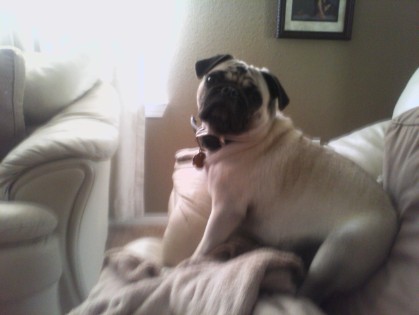 Zoe! Mitzy and Rascals Daughter Living With Tina and Family Happily Ever After!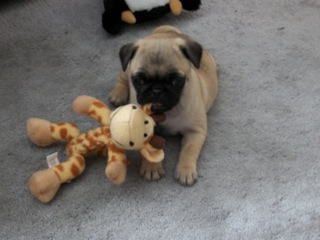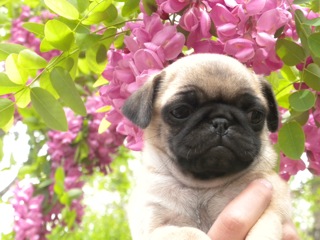 Cloe Happily Living With The Denman Family!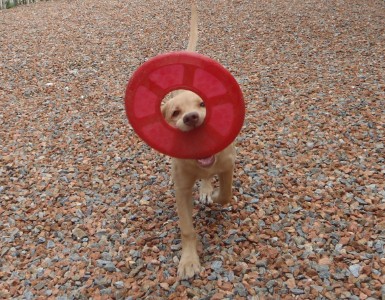 Kinsey! Now living with Jean and Bill. You Guy's are doing a great job keep up the good work! T.J. and Honey's puppy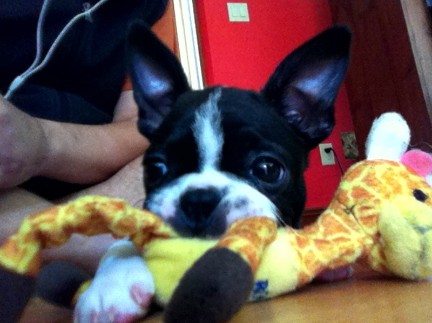 Roxy looks content lost in toys!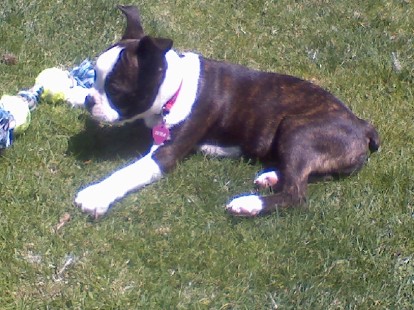 Tera, A beuatiful Brindle Female at home with Becky and DJ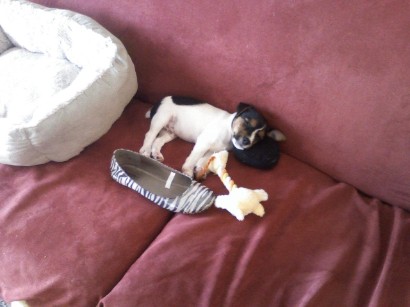 Oakley! Chillin with the zebra shoe!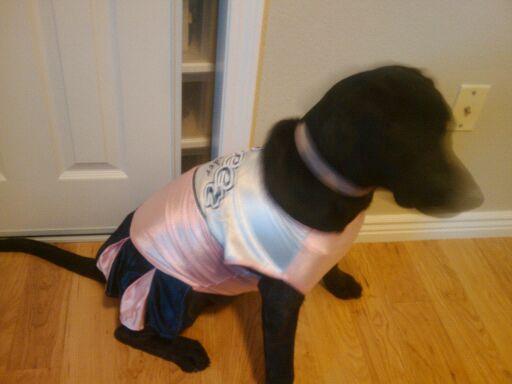 Stormy dressed to cheer!!!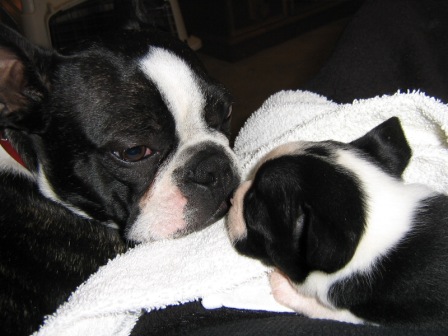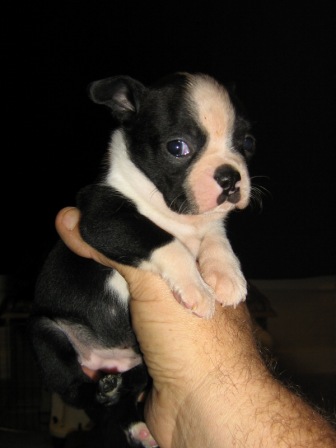 Zoey, home with big brother Taz, Mom and Dad (Dawn and Mike) She is not going to be able to get away with anything having a brother who sleeps with one eye open! Daughter of Buffy and Spanky
Lex Honey and TJ's puppy! So beautiful! Her eyes are amazing! At home with Bethanne and Ryan Sanders!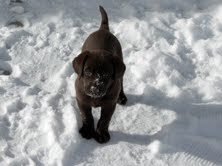 Mocha Harley and TJ's puppy! Playin in the snow in Colorado with Jordan and Lindsay! Beautiful!!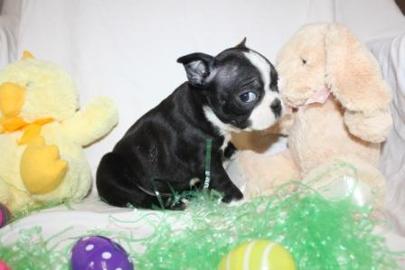 Grizz's Priceless Gigit! Such a smart girl!! This is Penny and Charlie's girl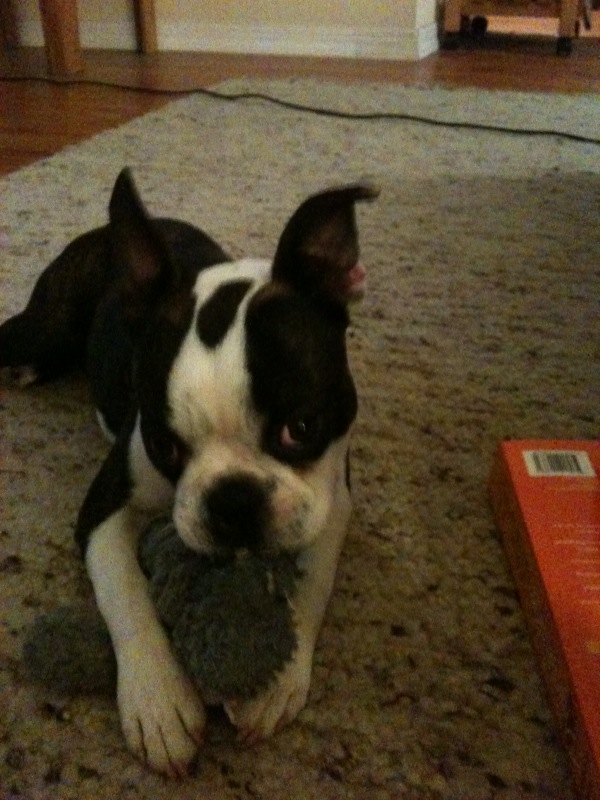 This is Ajax! He is Gabby and Chunkys little boy! Living the good life with the McDonald Family!!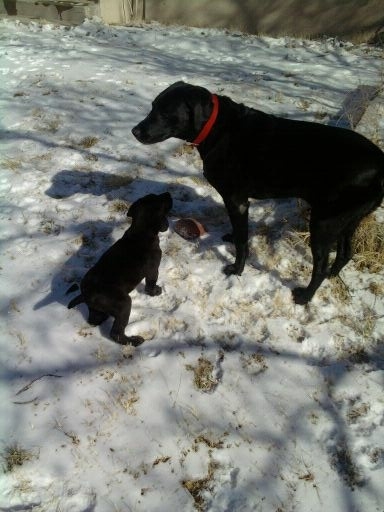 Baby Baloo at home with his big brother and the Reeves family!Son of Harley and T.J.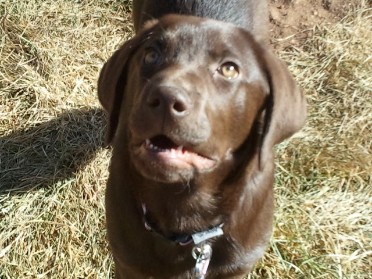 Cali Serna! My, how she has grown!! Daughter of Clover and Charlie!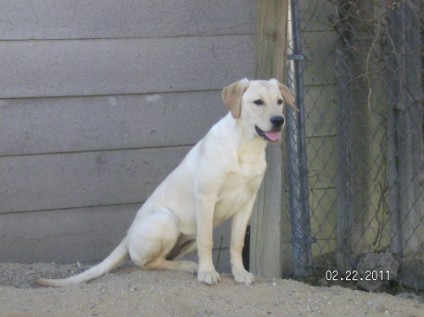 Dyna! At home with the Taylor family! Daughter of Honey and T.J.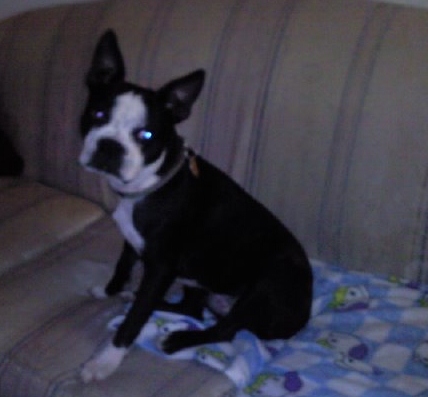 Vasco! At home with Donna! Cricket and Chunky's lil man!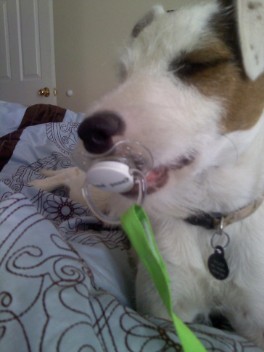 Miles being a naughty boy! He stole Violets binki!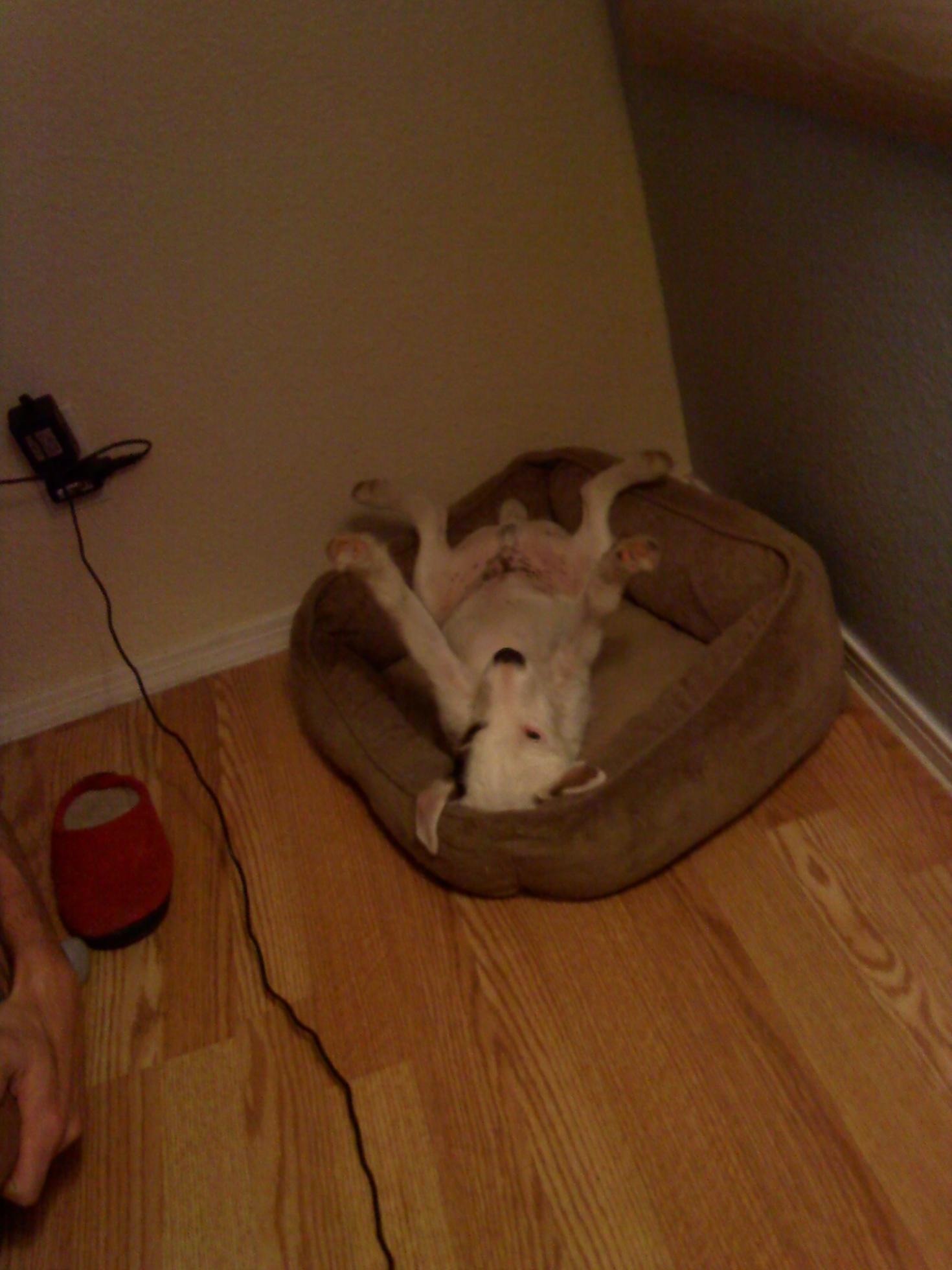 Miles! He seems a little to comfortable at home with the Hester family!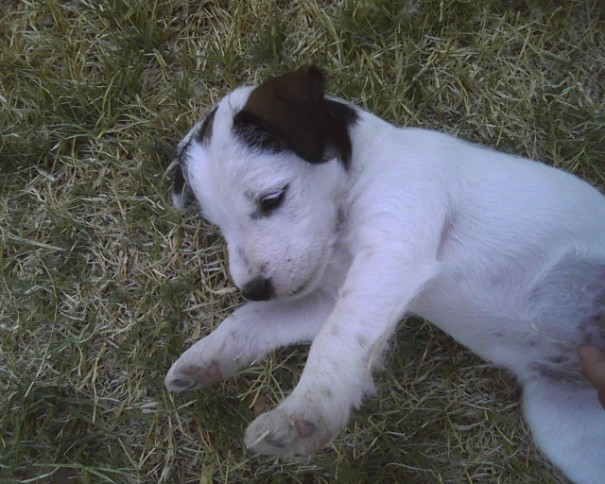 This little girl is Casey and Dominic's baby. She is at home with the amazing Gilpin family!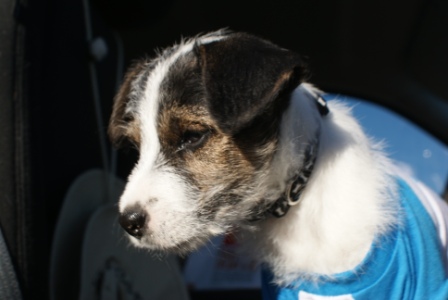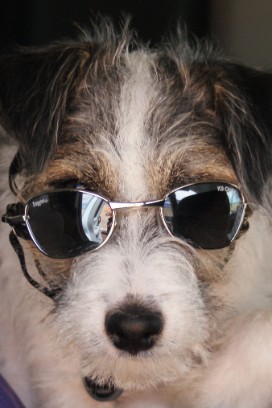 Plumb Bob! He is a beautiful boy!!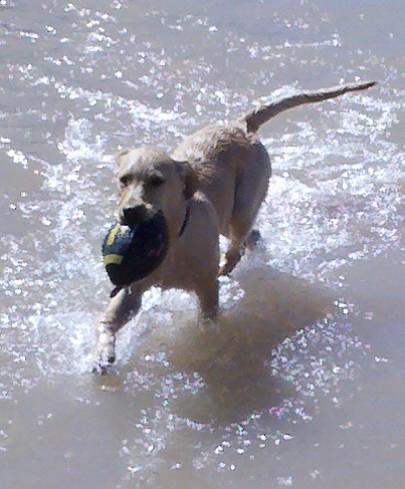 Bro! Playing in the Rio Grande! He lives with Jennifer, Sam, and family! They say he is the best puppy ever and very smart!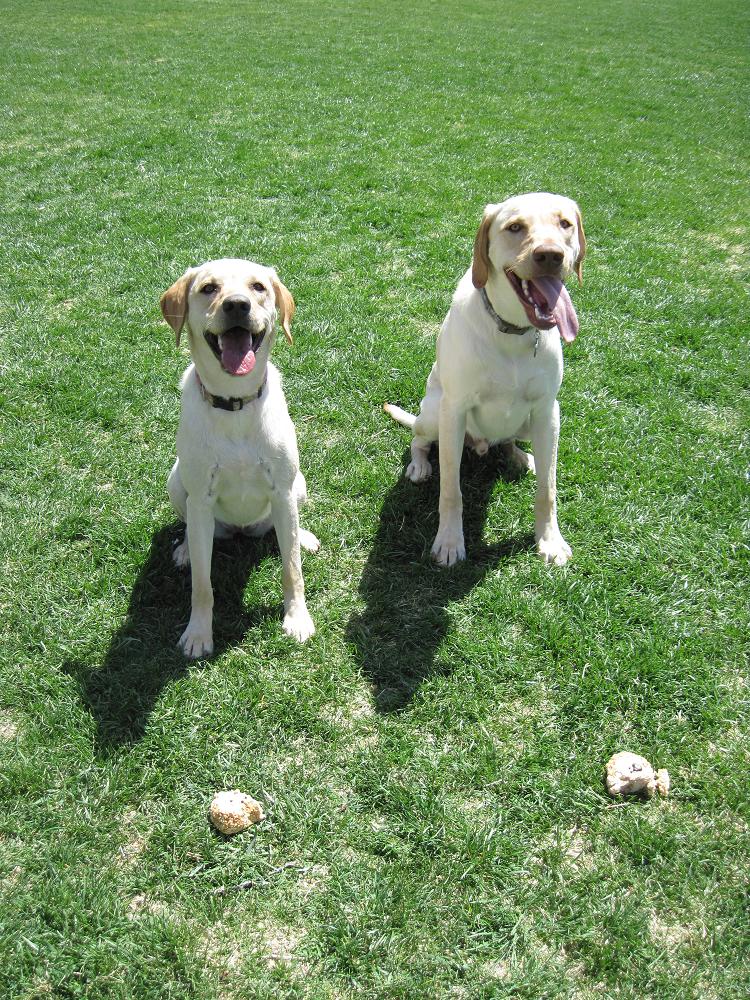 Bella and Pecos! 1yr old! Happy Birthday!!!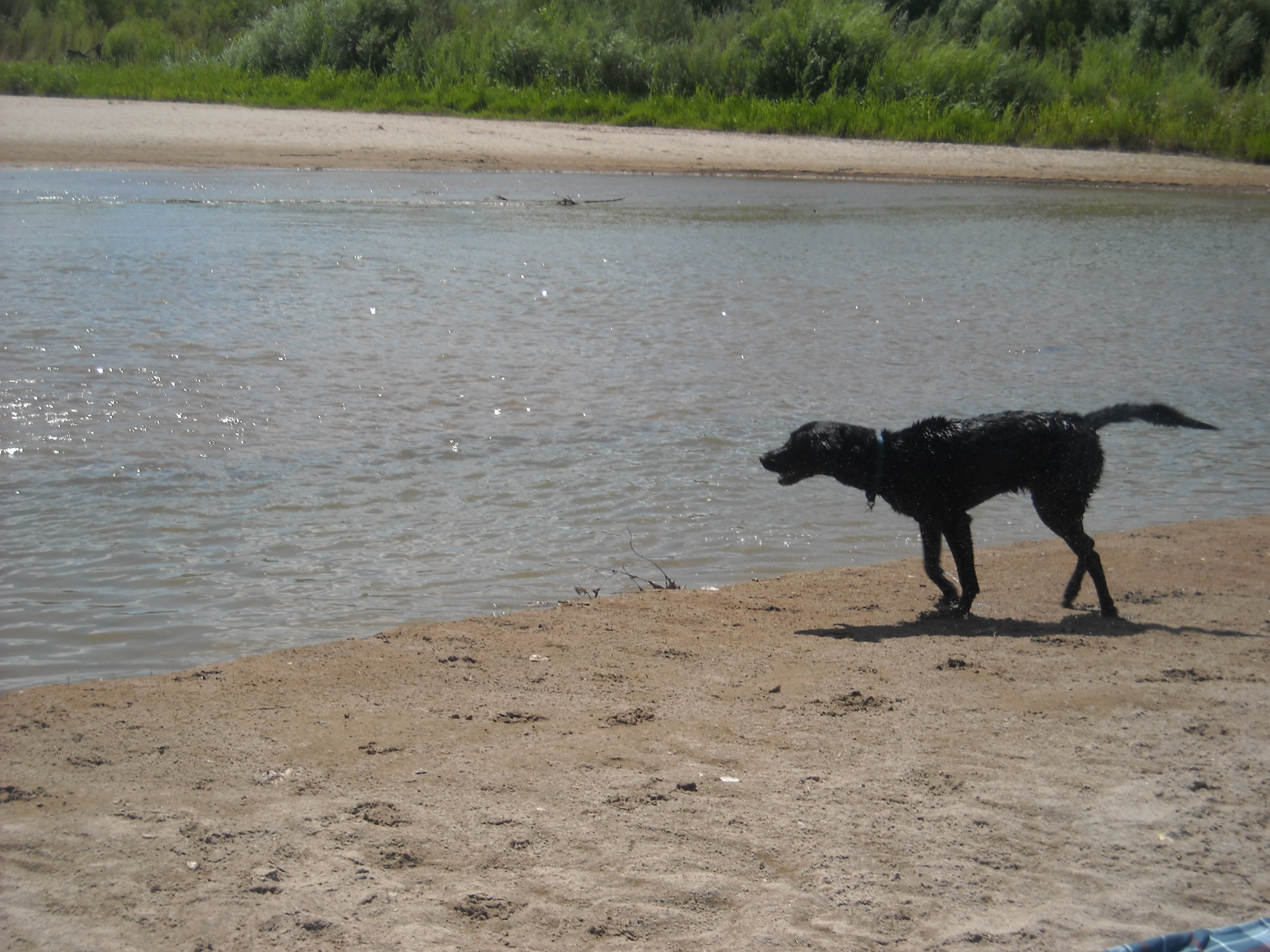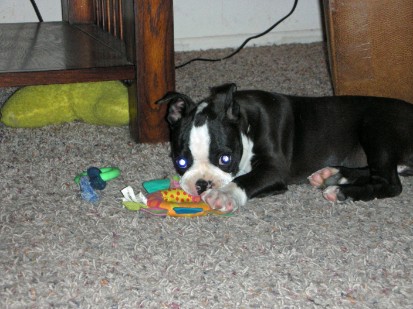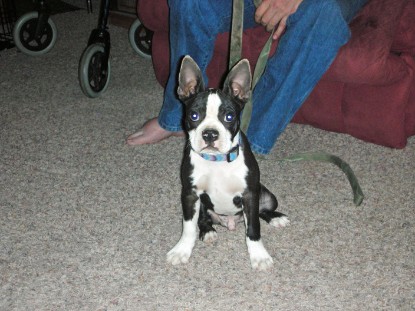 Mickey! In Az with Pat! That's one nice boy!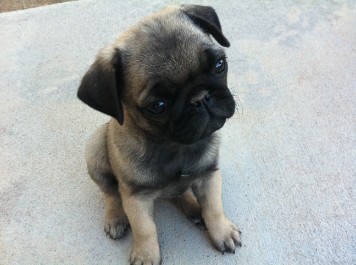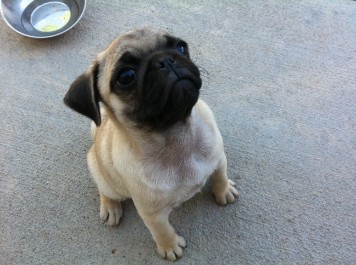 Mabel and Aurthur! home with the Busick family!